Megaquads Slots Explained
Few software providers have been able to match Big Time Gaming when it comes to innovation. From the first moment we saw megaways, we knew it would be a smashing success. However, the bonus has progressed beyond even that! Other developers have begun licensing the engine from the Australian software provider, as well. This has transformed megaways from just another bonus into an online sensation!
When even classics like Gonzo's Quest are getting a megaways version, you know the system is at its peak. That is why Big Time Gaming have not been sitting idly and watching it happen. Instead, they have been hard at work devising new, innovative ways to grant prizes. Just recently, we had the pleasure of looking into Megacluster slots. Today, we will check out another fun system, called Megaquads.
Megaquads 101
As its name implies, Megaquads has not one, but four boards. Each 4×4 playing field is separate from one another at the start. Using special features, you will be able to combine different reels together at some point. Put everything together, and you get one massive set of reels. In Slot Vegas Megaquads, four boards combine to give us an 8×8 playing field with up to 16,777,216 ways to win.
Four reels whose goal is to combine into one. This is the easiest way to describe the Megaquads mechanic. Similar to megaways, this sort of open-ended approach leaves room for a lot of creativity. Unfortunately, only one game uses this mechanic as of the writing of this article. Big Time Gaming have created Slot Vegas Megaquads as a proof of concept for this pay system. Let us see how well they have designed it!
Slot Vegas Megaquads
As we mentioned previously, the action takes place across four separate boards. Each board has four reels and four rows and offers 256 ways to win. The background image consists of the Vegas strip. At least, the way it used to look a few decades ago! Symbol designs are a mix of playing card royals, three lucky sevens and a purple gem. The latter four are instrumental to one of the special features in this game.
More specifically, every four-of-a-kind diamond or lucky seven win increases the multiplier. Each icon has its own multiplier. All multipliers start at one and increase with each qualifying win. Said multipliers then apply to all respective diamond or lucky seven wins on the four playing fields.
Land four Scatters across all four boards to win six free spins. Any extra Scatters drawn on top of the initial four grant three additional free spins each. The same calculation is used when determining the number of free spins when a retrigger occurs. During free spins, we swap four 4×4 boards for two 4×8 playing fields. Each new reel has 4096 ways to win.
All four win multipliers are added together to form a singular symbol multiplier. This multiplier applies to all wins. It can be increased further by landing four-of-a-kind diamond or lucky seven wins.
On top of standard Wilds, we can also draw rainbow Wilds. When two rainbow Wilds appear in two boards that are horizontally adjacent, they merge the two playing fields. This creates a single eight-reel board in the relevant position. This effect is temporary but can occur during free spins, as well. Land between five to eight diamond and lucky seven icons to increment the relevant multiplier by 2x to 5x.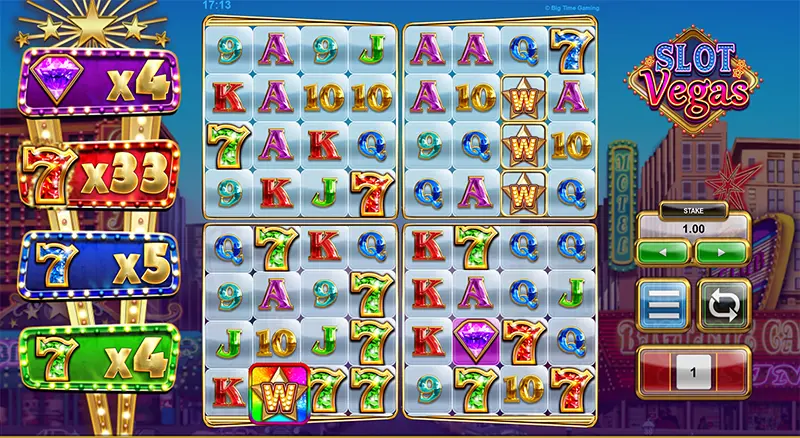 What the Future Holds
Both megaclusters and megaways turned out to be popular in their own right. Big Time Gaming has yet to replicate their lightning in a bottle. However, they are working hard to come up with something new. If they resume their current course, we have no doubt Megaquads will be a great system.
In fact, we heard a few birds mention that Rainbow Riches will be getting a Megaquads version soon. It that game ends up being successful, it will be an important milestone for the system. Rest assured, the Indian Casino Club team will be keeping you informed on the subject. After all, Megaquads might just be the next big thing for Online Casino, Online Gambling & Variations.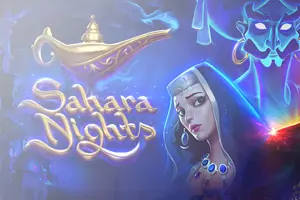 Indian Casinos Welcome Yggdrasil's New Sahara Nights Slot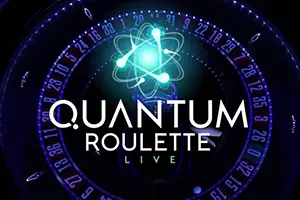 Playtech Live Quantum Roulette: Tips & Strategies