Payment Methods in India
Online casinos in India mainly offer the same worldwide selection of banking options and payment methods that you will find at other global casinos. However, if you are playing at a casino which truly specialises in offering gameplay to Indians, you may notice a few homegrown favourites hidden amongst the masses.
If you are new to Indian online casino sites, what can you expect to be able to deposit with when playing online?
Bank Transfers
A suitable option for players wherever they reside; there are also a few Indian online casinos which accept deposits made using specific Indian banks. Bank transfers can often be made using prepaid cards and debit cards, while Western Union and other options exist for wire transfers. Players may experience fees and 2 to 3-day transaction times before a bank transfer arrives in their casino account. This is always worth checking before you deposit.
Credit Cards
Speaking of bank transfers, these can also be made using VISA and MasterCard. However, rather than filling out all the details of the casino to process a bank transfer, it is often far quicker to simply deposit using your VISA or MasterCard. Credit card transfers are often far quicker than bank transfers, giving Indian players speedier access to their funds.
E-Wallets
An even quicker option for Indian players to use when depositing at Indian online casinos are Skrill and Neteller. A few other e-wallet options also exist, but these two provide worldwide services (so they are greenlit for players in India) and are commonly found at the most popular sites. E-wallet deposits are processed instantly, so you'll have your funds in your account in seconds. Because you do not have to hand over any banking account details to your casino, they are also considerably safer to use than credit card or bank transfer options.
Other Options
JCB is often provided as a banking option at online casino sites in India, while Worldpay, Hipay, Stripe and BlueSnap online banking methods may be offered at just a handful of places. Prepaid cards such as Paysafecard or ITZ may enable you to deposit into your account, but they are no use when it comes to withdrawing funds. On top of that, mobile users may be able to deposit using their phone bill via methods such as OxiCash. However, once again, players won't be able to withdraw via this option.
Cryptocurrencies
If you're playing at an Indian cryptocurrency casino, then the odds are good that you're going to be able to deposit and withdraw via digital currencies. These can include Bitcoin, Ethereum, Litecoin, Dogecoin, Bitcoin Cash and others. However, a word of warning: depositing with cryptocurrencies such as Bitcoin is not for the fainthearted. It takes a lot of reading and practice to learn how cryptocurrencies work inside and out. Make sure you're well read up on them before trying to deposit using these options.
Transaction Times
Of course, when depositing at Indian online casinos, finding out about transaction times, fees and caps are just as important as finding a suitable deposit method to use.
Transaction times can vary at Indian gaming portals, depending on the casino you are playing at as well as the payment method you choose. Generally speaking, save for bank transfers, all deposit options should offer near-enough instantaneous transaction times. However, it is a different tale when it comes to withdrawals. Cashouts will typically take under 1-24 hours with e-wallets, a few hours with cryptocurrencies, and 1-3 days with bank transfers. Any other options will see Indian players looking at 3-8 days for withdrawals to be processed.
Fees and Caps
Players will find that not all Indian casino sites have fees attached to banking options, though some do. The best one will permit players to deposit and withdraw free of charge. On occasion, a deposit method themselves may charge you a small fee. Before depositing, it is always advised to check out any possible withdrawal fees you may have to pay to get hold of your winnings in a timely manner.
As for caps, most casinos have them. These are often attached to both deposits and withdrawals. For instance, players may find deposit limits of $20 and $20,000 at a run-of-the-mill site, while withdrawal caps range from $50 up to $20,000 per day, week or month. Of course, these caps vary from site to site, so find a casino which has decent ones which suit your needs. For the record, progressive jackpots should not be included in withdrawal caps, and the casino should always pay out those epic prizes in full.
Available Banking Options at Your Indian Casino
Remember that not every online casino is going to offer you the same deposit methods. The more popular Indian sites will carry the most recognisable and international banking methods. However, you may have to search around to find a casino which offers you the payment method you're after if you want something specific. Players are advised to check out a casino's banking options before they decide to sign up and play at a casino.
Payment Methods in India: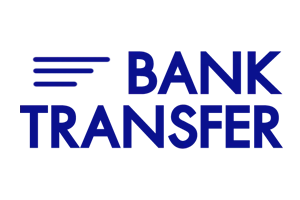 Visa                           Skrill                       Neteller               Mastercard          Bank Transfer