Flowers Christmas Edition
Overview
Minimum bet

$ 0.01

Maximum bet

$ 0.50

RTP

96%

Volatility

High

Free Spins Game

Yes

Bonus Games

No

Paylines

30

Developer

NetEnt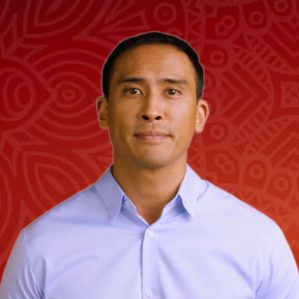 Published:
Modified:
---
About Flowers Christmas Edition
While we had some issues with NetEnt's Flowers slot, we ultimately gave it a pass because of its gameplay quality. It seems the developers recognized this too, and ended up returning to the game in 2015. Unfortunately, they brought in the most nonsense theme we could think of. Flowers, which bloom in the springtime, are now piled under a coat of snow. It's a lazy cash-grab that reuses the gameplay of the original.
At the very least, they could have played some Christmas music, but it seems even that was too much effort. Flowers: Christmas Edition's RTP is 96.32%, the exact same as the original slot. Available special features are identical, too. Free spins with a 3x multiplier attached, double symbols, and stacked Wilds all make a re-appearance despite the wintery weather. And if the cold temperatures are bringing you down, the 5000x jackpot will warm you right back up!
All of the flaws that the original game had haven't been fixed. Instead, we now have layers of snow piled on top of all icons, which really doesn't make any sense. However, at least they made some changes to the visual side of things. In contrast, gameplay is completely copy pasted from the original. Christmas time is no excuse to be lazy! We cannot recommend Flowers: Christmas Edition in its current state. Go play the original instead, and forget about this abomination.
How to Play Flowers Christmas Edition
Each symbol has a chance of appearing as a double icon. When this happens, said symbol counts as two icons, despite only occupying one position on the reels. If you're hoping to win big, it's great news. It allows you to get ten-of-a-kind wins with only five reels, which greatly increases your odds of getting the jackpot. Of course, NetEnt balances this out by increasing the variance to medium-high, so don't get too carried away.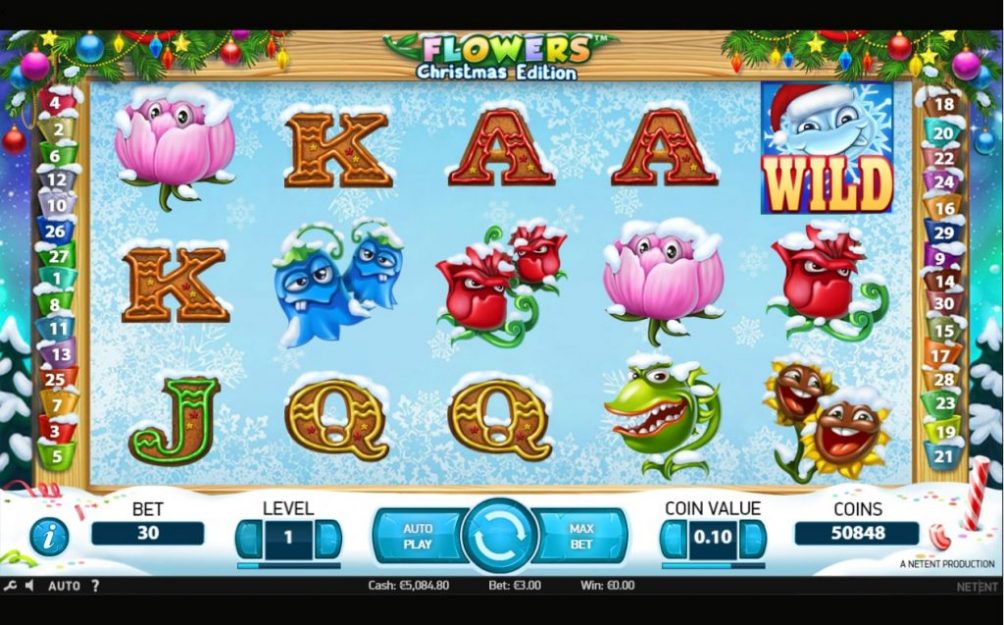 Coins can range as little as ₹1.00, or as high as ₹50.00 per spin. Changing their bet level and coin value allows players to set their total bet as they please. They can stake the minimum ₹30, or they can go all out and wager ₹750 for each spin. This is a decent betting spread for gamblers, but we have seen better. If you played the original, this part is exactly the same.
There's just something kind of stupid seeing a smiling sunflower covered by snow. This applies to most of the symbols that occupy the reels. They also changed the Sun Wild into a snowflake with a Santa hat on. This game provider had plenty of other, popular releases they could turn into a Christmas slot. The fact they went with the one that's most incompatible is baffling, to say the least. At least the 5000x jackpot is still just as enticing as before.
Play Flowers Christmas Edition
Special Features
Double Symbols: Scatter icons and all flowers can appear doubled on their respective reels. This allows for bigger wins than most other five reel games. However, since winning big means you have to land ten symbols, it's also much more difficult to hit the jackpot. Perfectly balanced, as all things should be.
Free Spins: Collect four or more Scatters in any position to win free spins. The more Scatters you collect, the larger number of extra turns you can play, and the stronger your multiplier becomes. Scatters can appear doubled, but only on the second, third and fourth reel. You need seven or eight Scatters to get the 4x or 8x multiplier, respectively.
Stacked Wilds: Wilds have a chance of appearing stacked during free spins.
What's our Take?
In the original slot, our annoyances were mostly with the details. Flowers: Christmas Edition inherited those problems, and then added some more on top of them. Snow and flowers really don't mix well. The visuals are still outdated compared to modern NetEnt releases, which just makes the problem worse.
We had hoped to at least see some changes to the gameplay. Instead, the developer chose to go with the lazy route, and just copy-pasted the entire thing. Same bonuses, same core gameplay loop – the RTP and volatility are identical, too.
There's really no good reason to play this slot when the original is still available. We cannot recommend playing a blatant clone with worse graphics to anyone. Either play the original, or skip this game entirely.