Overview
Minimum bet

$ 0.01

Maximum bet

$ 0.49

RTP

96%

Volatility

High

Free Spins Game

No

Bonus Games

No

Paylines

30

Developer

NetEnt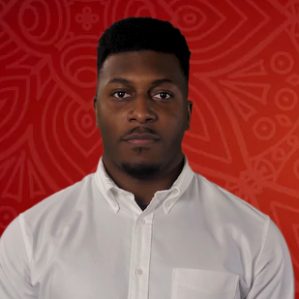 Published:
Modified:
---
About Flowers
We'll be honest with you, this isn't your everyday flower-themed slot. This is NetEnt trying to sneak a horror game in the guise of seemingly friendly flowers. The concept of uncanny valley is definitely strong in this release. Once you come across the sunflower, the Wild and the Scatter, you realize you're dealing with cold-blooded murderers. At that point, you flee for the woods, vowing off technology forever! Well, maybe we're exaggerating that last part.
There's usually no music at all playing while you spin the reels. Flowers' RTP is 96.32%, which is slightly higher than the current average. These murder-flowers come with multiple unnatural powers that can be quite helpful in achieving a win. Most symbols can appear double on the same reel. You also have free spins with a 3x multiplier and stacked Wilds. If you make good use of the special features, you can win up to 5000x your total stake!
We really aren't sure how to tackle this slot. It's an older game, but it still looks quite nice. Obviously, it lacks the modern bells and whistles like fluid animations and detailed backgrounds. The only real problem we have is the design of certain icons. Gameplay is somewhat varied thanks to the inclusion of double symbols. Add free spins into the fray, and you're in for a fun time!
How to Play Flowers
All flower icons have a chance of appearing double on a single reel. When this happens, these symbols count as if there are two icons present in one position. This allows for ten-of-a-kind wins to be created, and the paytable reflects this with big, satisfying wins. However, you will find the ability to win these prizes quite rare, thanks to the medium to high variance.
The coin range can be set between ₹1.00 up to ₹50.00 per spin. By changing their bet level and coin value, players are able to adjust their total bet, too. Your minimum stake is ₹30, while the maximum you can wager is ₹750 for each spin. This is a decent betting spread, but not on the same level as other NetEnt releases. Your maximum bet can usually go a lot higher than this.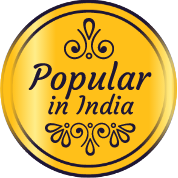 We already went into detail over our dislike of the symbols, so we won't bore you with it here. If the developers ever re-visit the slot, we hope they make adjustments to make these icons feel less creepy. Playing card royals also really don't fit the theme at all, but they are distinct from the flowers. As a result, you can easily memorise that they cannot appear doubled, while all flowers can. Your maximum win can go up to 5000x your total stake if you're lucky enough!
Special Features
Double symbols: The Scatter icon and all flower symbols have a chance of appearing double. Despite occupying one space, they will count as two icons, allowing for ten-of-a-kind wins. This increases your odds of winning big, but also makes the jackpot that much harder to hit.
Free Spins: Four or more Scatters in any position will activate free spins. This symbol can also appear doubled, but only on the second, third and fourth reel. Depending on the number of Scatters that trigger the bonus, the accompanying multiplier will increase or decrease accordingly. You start with a 2x multiplier, and only get 4x and 8x for seven or eight Scatters, respectively. This is in addition to the 3x multiplier all free spins wins are subject too.
Stacked Wilds: During free spins, there is a chance Wilds will appear stacked. Wilds can both substitute for other symbols, or award a prize by creating their own win.
What's our Take
Anthropomorphic plants and animals always run the risk of slipping into the creepy category, and that's exactly what happened here. The graphics are good for the year Flowers was released in, but it just looks below average nowadays. Especially when you compare it to other NetEnt releases – it really cannot hold a candle to modern games.
Gameplay shows a lot of promise, however. Double icons and free spins are an interesting combination, and one we had lots of fun with. The medium-high volatility will be a turn off some gamblers, as it can take a while for a decent win to appear.
Our final verdict is positive. If you don't mind the dated visuals, this slot is still very lucrative if you get lucky.