Overview
Minimum bet

$ 0.50

Maximum bet

$ 50

RTP

96%

Volatility

High

Free Spins Game

Yes

Bonus Games

No

Paylines

25

Developer

NetEnt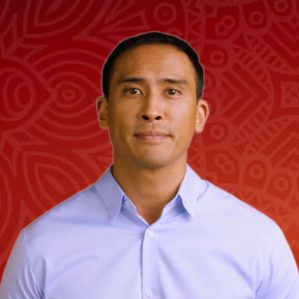 Published:
Modified:
---
About Mega Fortune
A lot of slots try their luck with a luxury theme. Not all of them are able to successfully pull it off, however! After all, if you're going to promise yachts, limos and expensive watches, you have to back that up somehow! And while it's far from our favourite theme, we cannot say that this NetEnt release doesn't put its money where it's mouth is!
You're treated to a very repetitive, but catchy tune while you spin the reels. Mega Fortune's RTP is 96%, which is the current average. There's not much impressive about the available special features, either! You get the traditional free spins, or you're treated to the Bonus Game. You'll want to keep an eye out for the latter bonus. After all, it's your gateway to winning one of three progressive jackpots!
And while this slot made headlines multiple times, it didn't do it because of its graphics. We can't be too harsh, since this NetEnt release is almost a decade old now! Despite that, it still looks as cool and crisp as it did back in the day. That said, it's undeniably old school in its design. It takes a meh approach to special features, since it has three progressive jackpots to flaunt! You could get away with that back then, but not in today's competitive market.
How to Play Mega Fortune
Mega Fortune is a low variance slot. Which is somewhat hard to believe, when you consider the chance at winning the jackpot of your dreams! It's a fast paced game, and one that will incentivise you to wager as high as you can. The bigger your bet, the greater your chances of triggering the progressive jackpots. A trick as old as dirt, but one that still works every time.
Your coin range can be set between ₹1.00 and ₹50.00 per spin. By adjusting their bet level and coin value, players are able to change their total bet. You can stake as little as ₹25, or you can bet your maximum, which is ₹500 for each spin. It's clear that NetEnt's release purposefully lowered your max bet to keep gamblers from inflating the progressive jackpot.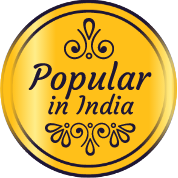 The symbol designs for a luxury themed game are about as boring as you'd expect. You have four playing card royals making their appearance as beautiful rings. Well, they would be if they didn't have a cheap letter imprinted on the gemstone. On top of that, you're treated to a cigar and whisky, a golden watch, a stack of dollars and a white limo.
A speeding boat is the Wild, a bottle of expensive white wine is the Scatter, and a Bonus wheel is the Bonus icon. Keep an eye out for the Scatters and the Bonus symbol! You'll need both to win the progressive jackpot.
Special Features
Free Spins and Multipliers: Collect three or more Scatters to win 10 free spins. The more Scatters you collect, the higher your multiplier will be! At maximum, your multiplier can reach up to 5x. However, multiplier wins do not apply to prizes from the Bonus Game.
Bonus Game: Collect three or more Bonus Wheels to win this special feature. Bonus Wheels can only appear while free spins are being played. You spin the first wheel, which can grant you a cash prize, or an upgrade to the second wheel. The second wheel can also win or level up, but it can also grant you one of the progressive jackpots! If you want to get the strongest progressive jackpot, you'll have to reach wheel three.
What's our Take?
We're not particularly impressed by the theme. We'll admit, luxury slots just aren't our thing. Throw in the absence of interesting animations and a static background image, and it's just a mediocre showing. Still, when you consider it's almost a decade old? We can't help but be impressed it looks as nice as it does. While the prospect of winning a huge progressive jackpot is exciting, the gameplay is the exact opposite. Nowadays, slots will offer interesting bonuses alongside a shot at winning massive prizes. In that area, Mega Fortune cannot compete. Not with plain free spins and bonus wheels.