Overview
Minimum bet

$ 0.01

Maximum bet

$ 2

RTP

96%

Volatility

High

Free Spins Game

No

Bonus Games

Yes

Paylines

50

Developer

NetEnt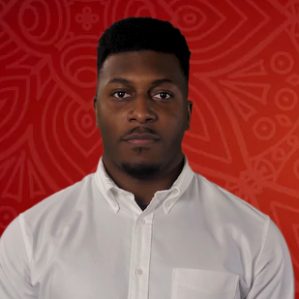 Published:
Modified:
---
About Lost Relics
While the glamour of adventuring can be their own reward, there's a lot of work that goes into each one. Organizing an expedition into exotic lands, bringing supplies to survive and equipment to survive and enter the location can be quite expensive! But, when you finally sit down by the campfire, moments away from the moment of truth? That's when you know the whole thing was well worth the trip. If not for the experience, then certainly for the juicy prize awaiting within!
Beyond an engaging, archaeological theme, this NetEnt release shows off a few more good sides. Lost Relics' RTP is set to 96.3%, slightly above the current average. It also has medium-high volatility, which we personally like a lot. It's further enhanced by the presence of numerous bonuses! Random special features, free spins, and hidden chests all await those daring enough to take them. With their help, the luckiest players will be able to take home a 60,000 coin maximum prize!
We have mixed feelings about the graphics. Outside of special features, there aren't many fluid animations to be seen. At the same time, we adore the crackling fire, and how each symbol seems to emit a shadow. And while it can get grindy at times, the online casino game is more than worth the effort. With cluster pays and multiple special features, it has all the ingredients for a fun evening of gambling. All you need is a little luck to transform fun to profitable along the way.
How to Play Lost Relics
While it carefully balances between medium and high variance, Lost Relics still tends to keep any lucrative prizes hidden away. If you plan on winning them, you will have to breach the stone blocks and activate the bonuses hidden beneath them! The good news is that there are plenty of special features to enjoy, and they are somewhat frequent.
The coin range in this slot can be set between ₹1.00 up to ₹200.00 per spin. By changing their total coin value and bet level, gamblers can also adjust their total bet. The minimum wager players can set is ₹20, while the maximum stake is worth ₹4000 for each spin. This is a wide betting range and one that will please every time of gambler involved.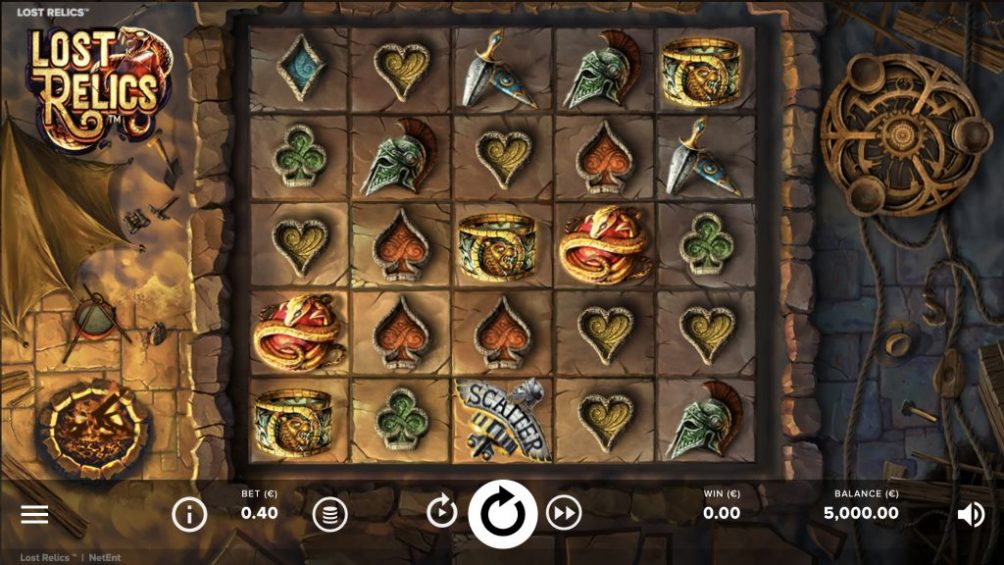 And while there are plenty of cool relics to find, there are also less inspired icons. While they're all quite valuable, there is a fair amount of repeating values. The crimson orb and bracelet both pay 6000 coins for a 25 Cluster win, for example. Then, the helmet and the dagger pay 3000 coins for the same amount. Finally, the spade, heart, clubs and diamond symbols all pay 1500 coins for a 25 Cluster win. They could have cut out one or two icons, and made Lost Relics that much better!
Special Features
Random Features: There are three random bonuses can only trigger on a winning spin during normal gameplay. They can fire up to five times. These special features are:
• Coin Win: One winning symbol grants you a cash prize between 3x to 30x. This allows for a maximum prize worth 150x your total stake.
• Extra Wild: Three additional Wilds are randomly placed on the playing field.
• Extra Scatter: One of the winning icons has a chance to create a bonus Scatter. If you're super lucky, you could get three Scatters at once.
Free Spins: Collect three Scatters on the first, third and fifth reel to win ten extra turns. During free spins, the Hidden Chest mechanic also activates.
Hidden Chest: When a winning combination is formed during free spins, it uncovers the spaces beneath the reels. These spaces can reveal blank spots or parts of a treasure chest. Uncovered spaces are carried over to the next spin. After a chest has been fully revealed, the reels are reset, and another chest is hidden. Chests come in three sizes: small, medium, and large.
Your first two chests will always be small and medium, respectively. After that, all chests have an equal chance to be of any size. Once opened, the chest can reward more free spins, sticky Wilds, or coin wins.
What's our Take About Lost Relics?
While we still aren't certain how we feel about the graphics, we loved the gameplay. The special features feel unpredictable, and even the weakest ones can be incredibly rewarding. For us, it is an easy recommendation. If what you have read in this review sounds fun, give Lost Relics a try. You won't regret it.