Overview
Minimum bet

$ 0.01

Maximum bet

$ 1

RTP

96%

Volatility

High

Free Spins Game

Yes

Bonus Games

No

Paylines

243

Developer

NetEnt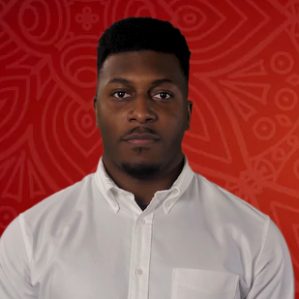 Published:
Modified:
---
About Jungle Spirit
Within the depths of the jungle lies an abandoned temple. Built by the natives who worshipped various animals, they created this place to test which deity is worthiest to follow. And while the temple and the people who built it are long gone, the battle for supremacy continues uninhibited. Of course, that was all before you came along. With the assistance of the local butterflies, you will bring peace and stability – and be richly rewarded for your troubles.
It's an interesting premise to set your slot in, we have to admit. But, NetEnt's release has more things going for it than just its theme. Jungle Spirit's RTP is 96.47%, which is above the current average! The game is also capable of giving you massive prizes that reach up to 7,678x your total stake. To win said jackpot, you'll have to make use of the available special features: symbol expansion and free spins!
The graphics are top notch, as is to be expected from NetEnt. We particularly like all the little interactions with the butterflies. We also like the fluid animations that the animal symbols have available. Gameplay can be a slog to get through at times, and rarely feels satisfying outside of bonuses. Jungle Spirit will eat through your balance if you're not careful, but it also has the potential of filling your pockets. It all comes down to a bit of luck and skill to 'survive' long enough.
How to Play Jungle Spirit
We have a love-hate relationship with high volatility games. On one hand, the jackpots you can win while playing one are simply unmatched. But at the same time, they are usually quite grindy and can have long dry spells with no wins. If you plan on playing this NetEnt release, you should budget accordingly. Bet small, and hope you land the jackpot before you run out of cash.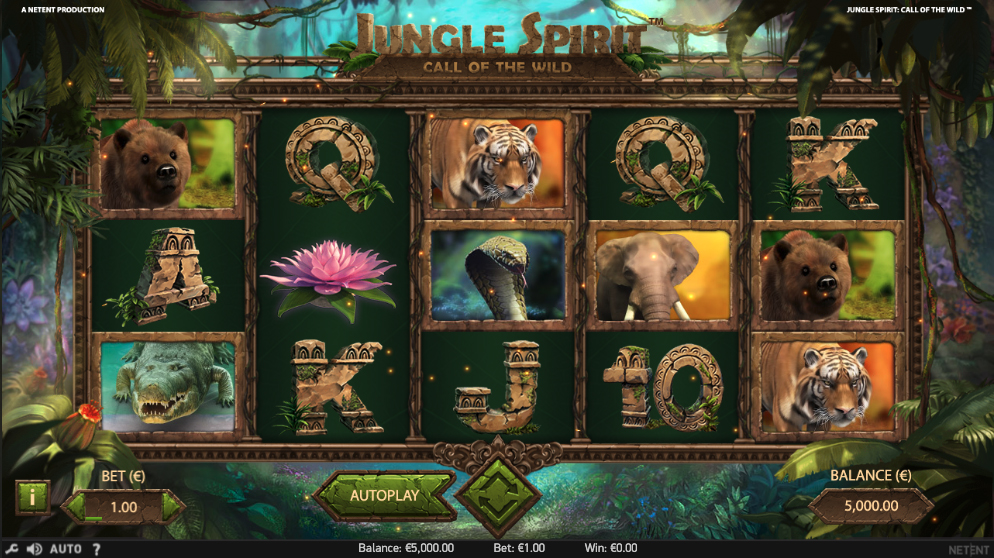 The coin range for this slot can be set between ₹1.00 and ₹100.00 per spin. By changing their coin value and bet level, players are also able to adjust their total bets. The minimum wager you can play the game with is ₹20, while the maximum stake is ₹1000 for each spin. This is a great betting spread, one that suits both casual gamblers and high rollers alike.
Icons are split into two categories. We have low win, playing card royal symbols, and animal-themed high paying icons. Although it might be fairer to say that playing card royals are all one single filler symbol, stretched into five. After all, all five have the exact same pay, set to 30 coins for a five-of-a-kind win. In contrast, all animal icons have different values. The one which pays best is the tiger, who rewards 150 coins for a five-of-a-kind win. Players hoping to score that huge 7,678x jackpot best cross their fingers they find lots of animals on their journey!
Special Features
Symbol Expansion: During any spin, there is a chance any symbol will be marked by a butterfly. When this happens, that icon will expand to cover the entirety of the reel they are occupying.
Butterfly Boost: This bonus is an upgrade to the previous one. After a butterfly expands a reel, it also has a chance to expand one to three more icons. This creates a guaranteed winning combination!
Free Spins: There are five different extra turns that can be played, and gamblers get to pick their favourite. Each special feature is associated with its respective animal. Higher value animals offer less turns, but have a higher winning potential. Picking an animal will also make that symbol dominant, which makes it appear more frequently for the duration of the bonus.
What's our Take?
The graphics are quite well done. The fluid animations truly look amazing, though we wish they repeated after the first time you won. Symbol design could use some improvements, especially for playing card royals.
Jungle Spirit's gameplay has the potential to be interesting. However, with its volatility being as high as it is, the special features appear quite rarely. But with its high RTP, when they do make an appearance, it's certainly worth it!
If you enjoy high variance slots, this NetEnt release will be right up your alley. Personally, we'll stick to something a little less volatile.