Overview
Minimum bet

$ 0.01

Maximum bet

$ 1

RTP

97%

Volatility

High

Free Spins Game

No

Bonus Games

No

Paylines

10

Developer

NetEnt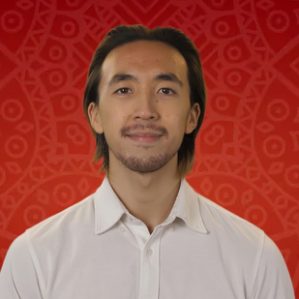 Published:
Modified:
---
About Joker Pro
We're certain that slots with generic symbols will continue to haunt us for many years to come. But if all futuristic non-specific games look like this, then maybe it won't be so bad. Fast-paced, somewhat sci-fi inspired, and in dire need of some cool animations – that's what Joker Pro is. With a few minor improvements, and maybe a VR headset, we could learn to love this NetEnt release.
The soundtrack successfully keeps to the background, keeping you focused on spinning the reels. Joker Pro's RTP is 96.8%, which is almost a whole percentage point higher than the current average! There's only one special feature available, and those are the Joker re-spins. It's very simple, and has a chance at winning the 1000x jackpot prize.
While it seems very stylish at first, it was clearly rushed out of the door. The background image looks cool, but is almost completely obscured when you're actively spinning. The choice of icons wasn't great either – we've all seen horseshoes and diamonds a billion times now. Gameplay will appeal to players who like the thrill of the chase. We usually fall into that category – when the reward is worth pursuing.
How to Play Joker Pro
Joker Pro has a high variance, and a maximum prize of 1000x your total bet. It's not the worst offender in that regard, but NetEnt's releases usually do a lot better. We don't mind grindy slots if the end result is worth our time. But 1000x is the bare minimum that we find acceptable for this volatility.
You can set your coin range between ₹1.00 and ₹100.00 per spin. By changing their bet level and coin value, gamblers are able to adjust their total bet. You can wager between ₹10 and ₹1000 for each spin. Great for casual and mid-range players, and slightly annoying for the high rollers.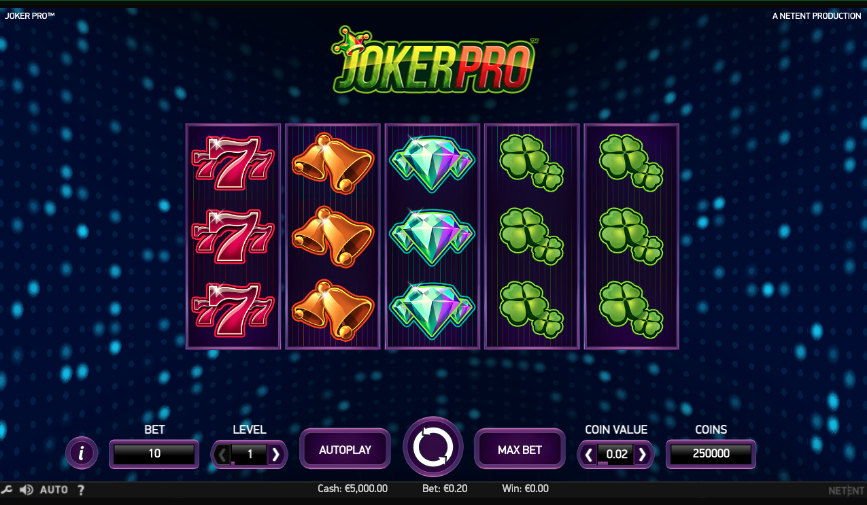 Symbol design could be a whole lot better. We can't believe that this is what NetEnt comes up with even with several studios working around the clock. Four leaf clovers, horseshoes, bells, bars, lucky sevens and diamonds can all be found on the playing field. We know for a fact the developer can do better than these icons. A joker's hat is the Scatter, while the word Wild set on fire is the Wild symbol. Your maximum prize is worth 1000x your total stake.
Special Features
Re-spins: If one or more Scatters lands on the second, third or fourth reel, the bonus will activate. While re-spins are active, the first and fifth reel turn Wild, and a single re-spin is played on a zoomed in 3×3 board. So long as new Wilds keep appearing, the re-spins can continue indefinitely. If three Wilds appear in the 3×3 playing field, they would win the 1000x jackpot.
What's our Take?
For the most part, Joker Pro looks good. It still has several things to improve, however. The background image is invisible for the vast majority of the game. The icon design could also be something less generic next time around. Finally, a few awesome animations tied to symbol wins wouldn't be amiss, either!
Having just one special feature was a rather ambitious move on NetEnt's part. This bold strategy fails to pan out due to the jackpot being too low for our liking. Just recently, we played Dead or Alive 2, which is a high volatility slot with a jackpot worth over 100,000x. When you compare that to Joker Pro's measly 1000x, how can it even compete?
For the time being, we recommend skipping this slot. It's an unfortunate state of affairs, but even NetEnt isn't immune to the temptation of making something quick and questionable. Better luck next time!