Overview
Minimum bet

$ 0.01

Maximum bet

$ 1

RTP

96%

Volatility

Medium

Free Spins Game

Yes

Bonus Games

No

Paylines

20

Developer

NetEnt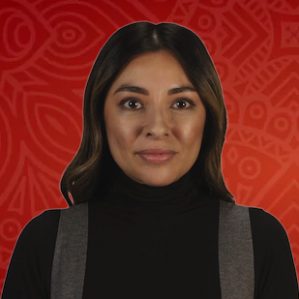 Published:
Modified:
---
About Jingle Spin
'tis the season to be festive! Christmas may not be a big deal in India, but the rest of the world is caught up in Santa-mania. But a theme is only half the story, and not all slots are created equal! Some offer brand new ideas, and some take fresh takes on existing concepts. And some games very obviously copy their homework from their predecessors.
The upbeat, happy tunes may set the festive mood, but they cannot hide the facts. Jingle Spin's RTP is 96.48%, which is higher than the current average. It also has various special features, triggered when two symbols align on the same reel. These bonuses include spreading Wilds, free spins, or a raw coin win. Even the jackpot is worth 1000x your total stake. All of these elements point to the obvious: this slot is a clone of the 2013 EggOMatic game.
While it's not the most visually appealing NetEnt release we played, it still looks charming. It has plenty of small, fluid animations that make it feel more alive. Santa will constantly be pulling on the large lever. His helpers will toss the bonus orbs between themselves. It's certainly a far better looking slot than EggOMatic, which is the main reason we're not against this clone.
How to Play Jingle Spin
Jingle Spin has a medium variance. If you've ever played the previous game, you will know exactly what to expect here. There are a few decent jackpots, which you can only get from the randomly awarded orbs. And even then, getting them to appear is half the challenge. You also have to line them up with the Wild, which can be a real pain!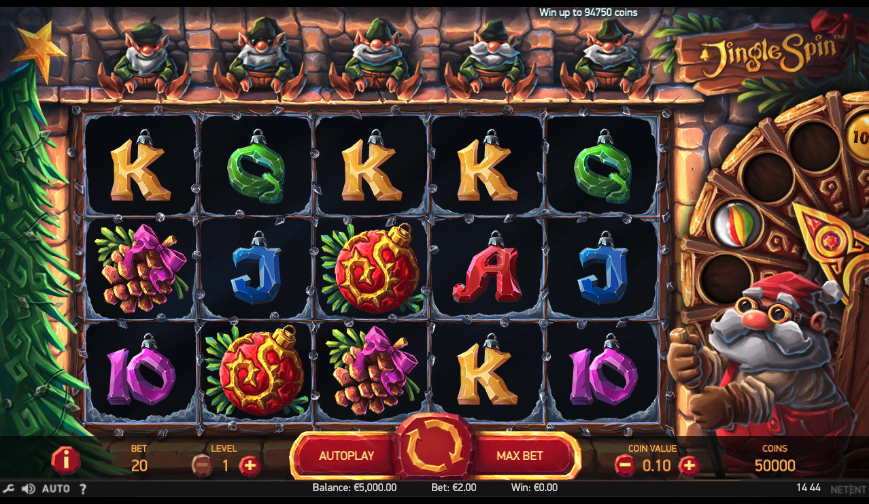 You can set your coin value between ₹1.00 and ₹100.00 for each spin. By adjusting that and their bet level, players are able to change their total stake. Your minimum wager is only ₹20, while the maximum goes up to ₹2000 per spin. This is a fantastic betting spread that will appeal to both casual gamblers and high rollers alike.
Icon design in this NetEnt release is Christmas-themed. You have a few expected offenders in the shape of playing card royals, as always. But then you have pine cones, rain deer, a simplistic Christmas tree, an orange, and a tree ornament. If the developer really wants to get us in a festive mood, we wouldn't mind a gift! We'll be modest: we just want the 1000x jackpot!
Special Features
Baubles and Wilds: On each spin, Santa will pull the lever that operates the large machine. If the machine points to a specific bauble, it will be handed off to the five helpers. Each helper sits above one of the reels. On each spin, a bauble outside of the machine will move one position to the left. In order to win anything from said baubles, you have to get them in the same reel as a Wild.
Spreading Wilds: A crimson orb with a W on it is the spreading Wild bauble. It will land on the existing Wild and expand it by transforming all adjacent and diagonal symbols into Wilds.
Free Spins: A green orb with a number written on it is the free spins bauble. The number written on the bauble determines how many extra turns will be played. You can win between 7 to 50 free spins this way. You are guaranteed to always have baubles in the hands of the helpers sitting above the reels.
Coin Win: A golden orb with a number written on it is the coin win bauble. The number written on the bauble is the amount of coins that will be awarded to the player. This can range between 50 to 2500 coins.
Surprise Bauble: This orb has multiple colours within itself. It can become any of the other three baubles, and only reveals itself after it is activated.
What's our Take?
While it's a definite upgrade over EggOMatic, it's far from the best looking NetEnt release we have played. It's the superior visuals that are the reason we are recommending Jingle Spin over the original. EggOMatic looks really rough now, and new gamblers will have an easier time acclimating to this slot.
That said, we do feel disappointed in NetEnt. They have completely cloned their previous game, not even bothering to add new things to the mix. We certainly hope this isn't indicative of any trends. But that's a worry for the future. For today, just enjoy this release and hope Santa gives you a good present!