Overview
Minimum bet

$ 0.01

Maximum bet

$ 0.20

RTP

95%

Volatility

High

Free Spins Game

No

Bonus Games

No

Paylines

5

Developer

NetEnt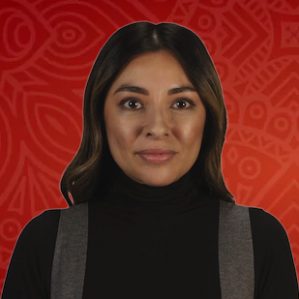 Published:
Modified:
---
About Jackpot 6000
We're going to preface this review by saying that we're biased against classic slots. It's a matter of preference, but they remind us too much of trashy physical machines we used to play. We wouldn't be nearly as invested in this hobby if the switch to online didn't bring along some huge changes. And while we can see the potential and the thrill of this NetEnt release, it's simply not our cup of tea.
The only time you hear music playing is after a winning combination occurs. Jackpot 6000's RTP ranges between 95% to 98.9%. It's quite varied, but it balances out as slightly above the current average. Special features include the Supermeter and the Heads & Tails pick. Not the most engaging bonuses, but they get their job done. Our biggest red flag is the fact that your jackpot is only worth 600x your total stake.
It's a classic 3×3 game that does its at pretending to be a physical machine. The background image even shows more physical machines in the background, as well as a beautifully decorated room. In short, a non-existent theme, and bland visuals that can't shine thanks to the lack of theme. Gameplay could be a whole lot better. Jackpot 6000 doesn't shy away from labelling itself as high variance. But your maximum win simply doesn't reflect that.
How to Play Jackpot 6000
NetEnt's release doesn't do anything that we haven't already seen other slots do better. The bonuses it offers are good at breaking up the monotony a bit, but we need a little more to keep us engaged. We imagine player enjoyment would shoot up by a whole lot if the developers did one of two things. Either they decrease the volatility, or they up the jackpot.
You can adjust your coin range between ₹1.00 and ₹20.00 per spin. By changing your coin value, gamblers can also set their total bet to their liking. You can stake as little as ₹10, or you can wager ₹200 per spin. Hardly the most exciting betting spread we have come across, we have to admit. If the jackpot was better, these lame wagers might have been justified. But as it stands, they're just another negative in a swiftly expanding list.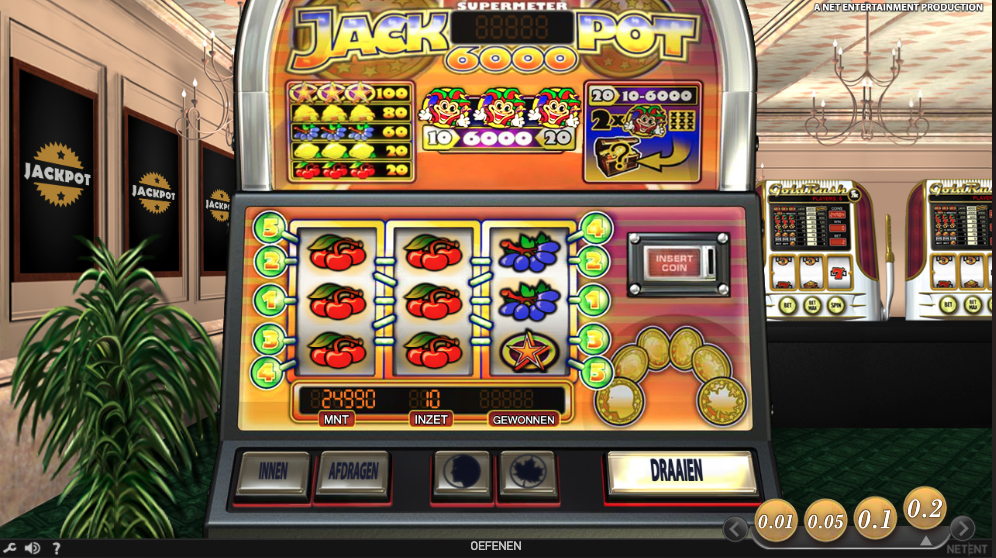 Symbol design includes fruits, fruits, and more fruits, interrupted by an occasional dash of stars and jokers. There are a total of six icons, and all of them except the joker are super generic. They fit well with the nostalgia bait NetEnt is creating with Jackpot 6000. Collecting three Joker symbols means you win the grand prize, worth 600x your total stake. However, to get there, you will have to make use of the game's bonuses!
Special Features
Supermeter: When a winning combination occurs, you have a chance to play the Supermeter mode. To activate it, press spin again, and your cash prize will be highlighted on the small screen on top of the machine. In Supermeter mode, you can collect two joker icons at the same time. When this happens, you get a random win that ranges between 1x to 600x your total stake. Triggering Supermeter forces you to pay double for each spin, however.
Heads and Tails: This is an alternative to playing Supermeter. You can transfer some money to be safe, or you can wager everything and hope for the best. You guess heads or tails. If you guess the coin flip correctly, your prize is doubled. Guess wrong, however, and you lose your stake! Because of this, we always recommend transferring part of your win away.
In both cases, you can end the special features early by pressing the Collect button. This will add what you have earned so far into your balance, so you can keep playing this NetEnt release.
What's our Take?
As we mentioned, we're not fans of this type of setup. Despite that, we try to approach each slot with an open mind. There's not much to admire in Jackpot 6000, apart from the background image. The symbols look generic, there aren't any interesting animations, and NetEnt's artists didn't even bother to make a theme.
We found the gameplay to be quite engaging when it wanted to be. The thrill of weighting each decision on how to proceed while using Supermeter was unexpectedly fun. Despite that, the high volatility and small jackpot make this a bad combination. We recommend skipping this release.