Overview
Minimum bet

$ 0.01

Maximum bet

$ 1

RTP

97%

Volatility

Low

Free Spins Game

Yes

Bonus Games

Yes

Paylines

25

Developer

NetEnt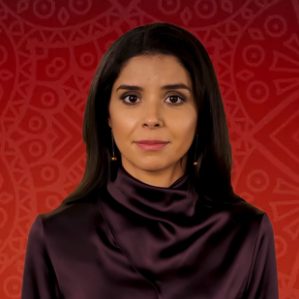 Published:
Modified:
---
About Jack Hammer
With super hero movies are all the rage nowadays, it can be easy to forget their very humble beginnings. The first super heroes made their debut all the way back in the 1930's. The stories told by comic books were little more than evil doctors and bank robbers getting pummelled by a man in tights. Certainly far from a certain Marvel villain removing half of the Earth's population because the world is overcrowded.
There is technically a soundtrack playing even while you're idling, but it's so quiet that you can barely make it out. Jack Hammer's RTP is 96.96%, just shy of 97%. That's almost one percentage point higher than the current average! The special features aren't amazing now, but they were mind-blowing back in the day. If we remember right, this was the first time we saw sticky wins in a slot. You also had free spins with a 3x multiplier. The jackpot worth 3000x your total bet.
The background image is quite simple, and there are no gorgeous animations to watch. The symbols are what you'd expect of an old comic book. Action scenes, story hooks, and cool poses for the hero and villain. The game is ridiculously fun to play even to this day. Sticky wins, free spins and multipliers are a tried and true recipe, and we owe it all to this NetEnt release.
How to Play Jack Hammer
Would you believe us if we told you Jack Hammer is a low variance slot? It can honestly be difficult to grasp, especially with such a large jackpot waiting to be won. And yet, play it for long enough and it becomes quite apparent. It's only with free spins and the multiplier that you can even get close to winning anything remotely satisfying.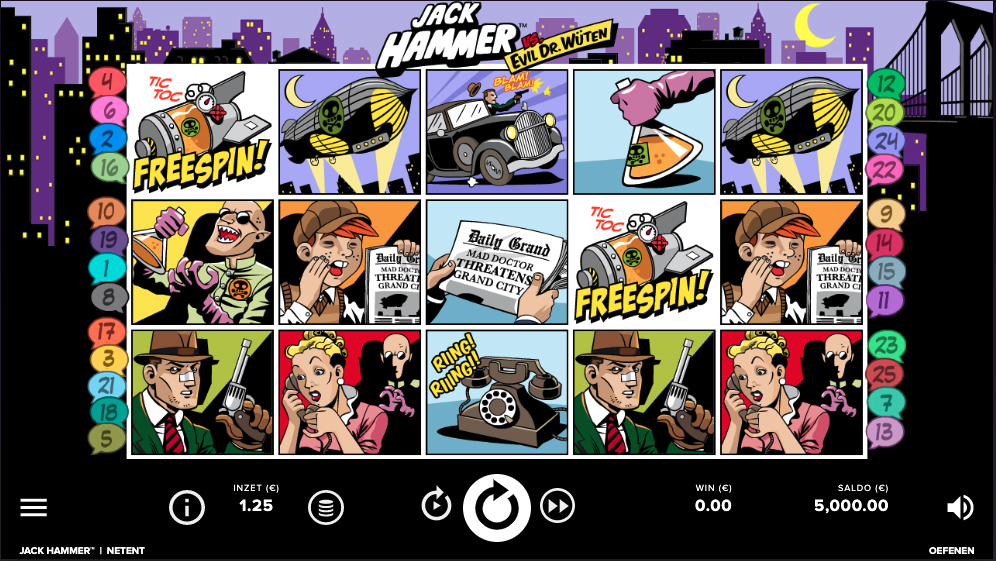 The coin range for this game is set between ₹1.00 and ₹100.00 for each spin. By changing their bet level and coin value, players can adjust their total bet. You can play this NetEnt release for as little as ₹25, or you can go all out and wager ₹2500 per spin. This is an awesome betting spread, and one that will please both casual gamblers and high rollers alike!
The icon designs are quite simple, but they get the job done. They're split into inanimate objects and human characters. A bottle of poison, a ringing phone, a newspaper, a speeding car and a hot-air balloon can all be found on the board. Alongside them are a newspaper boy, a woman that's about to be kidnapped, the evil doctor Wuten and Jack Hammer! The ticking poison bomb is the Scatter, which is used to trigger free spins. And you'll need those extra turns if you plan to win the 3000x jackpot.
Special Features
Sticky Wins: Each position on the reel spins separately from each other. When you collect three or more identical symbols, they are made sticky. The reels re-spin, and give you a chance to expand the original win with more icons. The reels keep re-spinning so long as new wins appear. Once they stop coming, the bonus ends and all active wins are paid.
Free Spins: To activate this special feature, you need to collect five or more Scatters. The more Scatters you get, the more free spins you win, capping out at 30 with 9 Scatter symbols. During free spins, all cash prize are tripled.
What's our Take?
While some of the spotlight was stolen by its sequel, we still think the original Jack Hammer is the better slot. Between free spins and sticky wins, you can play for minutes without ending the special features. Our longest record was around ten minutes, and our pockets felt a lot heavier afterwards!
It feels a bit dated visually, but the awesome gameplay and fantastic jackpot more than make up for those flaws. If you haven't played it before, you're in for a treat. This NetEnt release has our whole-hearted recommendation – give it a go, you won't regret it.