Overview
Minimum bet

$ 0.01

Maximum bet

$ 1

RTP

96%

Volatility

High

Free Spins Game

No

Bonus Games

No

Paylines

9

Developer

NetEnt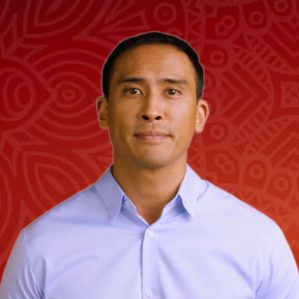 Published:
Modified:
---
About Emoji Planet
No, your eyes are not deceiving you. We really did get an emoji themed slot from NetEnt. But honestly, that wasn't the thing which took us by surprise. Instead, it was the fact Emoji Planet was pretty damn good. The symbols are nothing special, but the background is crazy detailed. Multiple emojis make an appearance, and you even see Gonzo from Gonzo's Quest occasionally poke his head in.
So, what can you expect to see, apart from a bizarre theme? Well, NetEnt's release has a few treats in store for you! Emoji Planet has an RTP of 96.4%, which is above the current average! It also comes with Cluster pays, Avalanches and five different Emoji bonuses. To activate said special features, you will have to complete a meter, which requires a few wins. And trust us, you will want to trigger those bonuses, because they are the gateway to winning 5000x your total stake.
What we thought was going to be a boring cash-grab became a game we fell in love with. While the theme and graphics are so-so, the gameplay and special features are top notch. Cluster Pays and Avalanches are a perfect combination, and can create some insane wins! When you add the other five bonuses on top of that, you get the heart eyes emoji.
How to Play Emoji Planet
Emoji Planet has a low to medium volatility, which means a lot of small, frequent pays. Occasionally, every second blue moon, it can also open up and net you a fantastic jackpot prize. It is quite similar to Starburst in that aspect, except it is front-loaded with a lot more special features. And while Starburst is still better value for money, this slot is nothing to sneeze at, either!
The coin range is standard for NetEnt releases, and can be set between ₹1.00 up to ₹100.00 per spin. By changing their bet level and coin values, players are able to adjust their total bet. The lowest wager is only ₹20, while the maximum bet is a whopping ₹2000 for each spin!

We have to admit, we expected more modern emojis as reference. Most of the ones used as icons remind us of the in-built ones used in old forums from the 2000's. The crying-while-laughing emoji is the most valuable symbol, worth 10,000 coins for a 30 cluster win. In contrast, the bomb and blue heart icons are the lowest paying symbols, and earn 1800 coins for the same cluster size.
Special Features
Avalanche: When a winning combination is formed, the icons that were part of it blow up and disappear. Existing symbols will take the place of the blown-up ones, while brand new ones fall from the top of the reels.
Bomb: When the bomb bonus is triggered, it destroys 8 random icons. Each demolished symbol then grants a cash prize between 5x to 100x your total bet.
Pizza: This special feature creates a 3×3 overlay with a random icon. This overlay appears in a random position, and can be any symbol except for a Wild.
Kiss Mark: Three sticky Wilds randomly appear and remain on the playing field. Each sticky Wild has three 'lives'. Every time a sticky Wild is part of a win, it loses one life. When all three lives are lost, the Wild disappears.
Rocket: A stack of ten Wilds appears on and above a randomly selected reel. That means you will have Wilds dropping down even if you clear the original stack, which increases your odds of winning big!
Two Hearts: Your total win is multiplied by the number of times you have completed the meter, plus one. So, if you completed it three times, your multiplier will be 4x.
what's our take?
We can't say we like the theme. Much like the Emoji movie, it leaves a sour taste in our mouth. That said, the gameplay is top notch. Avalanches and Cluster Pays continue to be an incredible combination, and we hope to see more of it in the future. We imagine many gamblers, ourselves included, are willing to forgive the short-comings of Emoji Planet. With its engaging gameplay and thrilling bonuses, that 5000x jackpot seems just out of our reach.
Personally, we still prefer Starburst for our low volatility gambling desires. However, if Starburst has gotten stale, this might be a good replacement. Just make sure not to go overboard, or you'll be doing the crying face emoji when looking at your balance.