Overview
Minimum bet

$ 0.01

Maximum bet

$ 2

RTP

96%

Volatility

Medium

Free Spins Game

Yes

Bonus Games

No

Paylines

10

Developer

NetEnt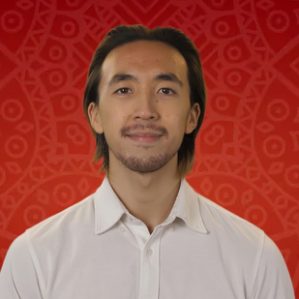 Published:
Modified:
---
About Double Stacks
We're pretty sure that NetEnt's artists use some sort of black magic. It would certainly be a requirement to make a fruit machine look this good! Fortunately for the world, these dark magicians aren't carrying out any misdeeds. They're simply using their powers to create engaging slots for players to enjoy. It's a noble cause we can get behind!
We like the game's soundtrack – it keeps you focused on spinning the reels, while perfectly blending into the background. Double Stacks' RTP is 96.1%, which is slightly higher than the current average. There are two special features at play in this NetEnt release. The first are double stacked symbols, and the other are the ever-familiar free spins. It goes to show that you don't need a heap of bonuses to make your slot fun. Just the promise of a 1000x jackpot!
While none of the animations caught our attention, we're floored by the gorgeous icon design. After playing this game, fruit in the real world doesn't look as appealing anymore. But apart from longingly staring at the delicious treats on the screen, we also tested the gameplay! While the hit rate is reasonably high, most of the prizes will be low. You should expect to slowly lose money until the stars align, and you win that juicy jackpot. Very cool, but somewhat expensive.
How to Play Double Stacks
Double Stacks has a high variance. It keeps its jackpot closely guarded to its chest. If you plan on winning big, you should prepare to spend at least a few hours spinning the reels! The special features are quite easy to understand. This makes NetEnt's release quite easy to get into. After all, you only have to worry about two bonuses! No need to read multiple pages just to figure out what's happening. We're looking at you, Jumanji.
Your coin value can be set between ₹1.00 and ₹200.00 for each spin. By changing it and their bet level, gamblers are also able to adjust their total stake. You can wager as little as ₹10, or you can go all out and bet ₹2000 per spin! This is a huge betting spread, and one that will please different types of players. Casual and mid-range gamblers will be quite pleased with a wide variety of wagers to pick from.

Symbol designs are the same fruits, bells, lucky sevens and bars you have seen thousands of times. But thanks to NetEnt's clever design, they look absolutely fantastic! Each icon has a small glow that radiates on the reels behind them. It makes them stand out more, and makes them more attractive! The most valuable symbol is the diamond. Collecting ten of them at once will net you the 1000x jackpot!
Special Features
Double Stacks: When gambling, only diamonds, lucky sevens, bars, and golden bells can appear stacked. When a full reel stack is achieved, all icons on said reel will become double. While they're occupying only one position on the board, they count as two symbols. This means a five-of-a-kind win can become a ten-of-a-kind in a flash!
Free Spins: Collect three, four or five Scatters to win five, fifteen or thirty free spins, respectively. If you snag two or more Scatters while extra turns are already being played, you will win additional free spins. During this bonus, Wilds will also start making an appearance on the board. Wilds can also appear stacked, increasing your odds of winning big!
What's our Take?
We stand by our decision that this slot uses some sort of black magic to coerce us. Well, either that or some clever visual trickery! The 'glow' of each symbol reflecting on the playing field was a fantastic design decision. It helps the already colourful icons stand out even more, as your eyes are naturally drawn to them. They look so good, you probably won't notice the absence of a background image. We know we didn't at first!
Double Stacks ended up being a lot more fun than we expected. We usually like games with more special features. But the mixture of simple gameplay and high volatility works wonders for this NetEnt release. Even outside of free spins, you have good chances of winning big! And all the while, the 1000x jackpot sits above the reels, tempting you to keep spinning. If you can stomach high volatility, give it a go!