Overview
Minimum bet

$ 0.01

Maximum bet

$ 1

RTP

97%

Volatility

High

Free Spins Game

Yes

Bonus Games

No

Paylines

9

Developer

NetEnt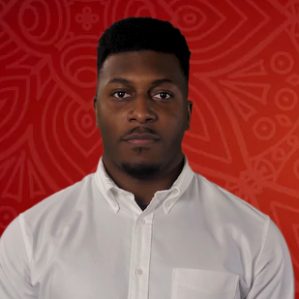 Published:
Modified:
---
About Dead or Alive 2
Ten years after the release of the legendary Dead or Alive, we're face to face with its sequel. This has been one of our most anticipated releases of 2019, and now, it's finally ready to be played! It's time to saddle your horse and ride out into the wild, wild west once more! Because the gang's back together, looking better than ever – and there's a whole lot of loot left to be plundered.
The online casino slot has decided against constantly playing music in the background, which is an odd decision for a 2019 release. Dead or Alive 2's RTP is 96.8%, the same as the original! It's still just as impressive, but now it comes with more special features! Before, we only had free spins and sticky Wilds. Now, that bonus has been preserved, and two additional free spins have been added to make things exciting! Your maximum win goes over 100,000x your total stake!
If any developers want a guidebook as to how to design a sequel, use this game as a roadmap. The graphics are quite similar to the original slot, but have been given a massive improvement. It also plays exactly the same, while bringing along some new toys. Instead of one, we have three different free spins, and each one has insane winning potential. This NetEnt release will be talked about for years to come. If you're not playing it, you're doing it wrong.
How to Play Dead or Alive 2
Of course, that mouth-watering jackpot comes with some serious disadvantages. Dead or Alive 2 is a high variance game. This means winning anything remotely satisfying is going to take a whole lot of grinding. We have to advice beyond telling you to budget appropriately. This is a marathon, not a sprint – so keep your balance in the green, and pray for success!
Coins can be set between ₹1.00 and ₹50.00 per spin. By adjusting their coin value and bet level, players are able to change their total bet, too. You can wager as little as ₹9, or you can stake ₹900 for each spin. We cannot call this a satisfying betting spread. We understand why the developers restricted it so much, but it still stings a little. Still, ₹900 multiplied by a jackpot worth over 100,000x? Now that's a dream win if we ever heard of one.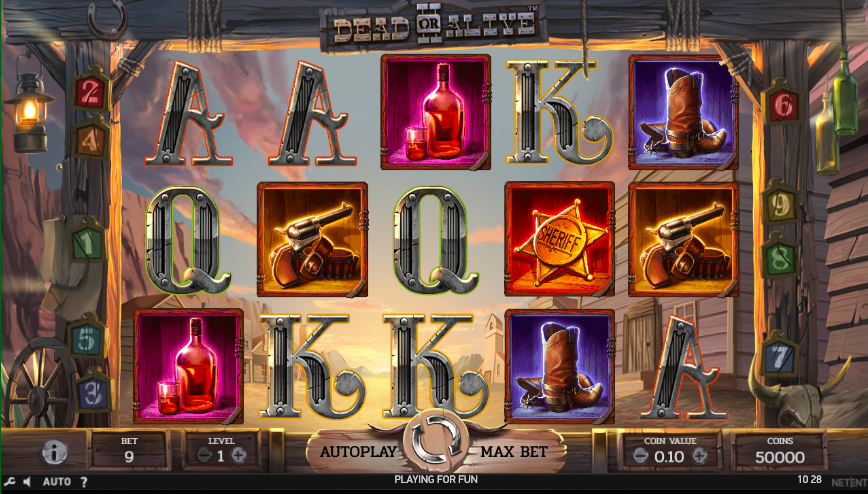 All the symbol designs are clearly meant to be upgraded versions of the original icons. The playing card royals are the most obvious copies, and have seen the least upgrades. In contract, the whiskey bottle, cowboy boots, hat, revolver and sheriff's badge have seen a major upscale in quality! The five gang members are the Wilds, while a pair of revolvers beneath a bull's skull is the Scatter.
Strategy & Tips
Free Spins: There are three different extra turns that are randomly awarded to the gambler. We would have preferred to choose for ourselves, but this method is fine, too.
Old Saloon: All wins pay double during these free spins. In addition, all Wilds are now sticky. If you collect a sticky Wild in each reel, you win five more free spins. This is the original bonus from the old Dead or Alive, ten years ago.
High Noon: Sticky Wilds are still around, but now, they come with 2x and 3x multipliers. If you have more than one Wild on the same free spin, their multipliers combine! Like before, you win five more free spins if you collect a sticky Wild in each reel. Combining multipliers in this bonus is what allows players to win the 100,000x jackpot.
Train Heist: During the train heist, your multiplier can increase to 16x. Each time a Wild appears, the multiplier and the number of extra turns goes up by one, as well. Once a 16x multiplier is achieved, gamblers win six more free spins.
What's our Take?
Dead or Alive 2 was everything we ever wanted from a sequel. We were super worried that NetEnt might botch this cult classic, but we're happy to see that didn't happen. The graphics perfectly evoke the original look, and the gameplay is incredibly similar!
And now, having three different free spins instead of one means your odds of winning got even better. The first Dead or Alive was a cult classic that's still talked about. We guarantee its sequel will reach similar heights!