Overview
Minimum bet

$ 0.50

Maximum bet

$ 50

RTP

96%

Volatility

Low

Free Spins Game

Yes

Bonus Games

Yes

Paylines

243

Developer

Microgaming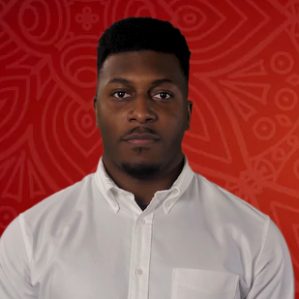 Published:
Modified:
---
About Cricket Star
Outside of India, cricket isn't a particularly popular sport. Even Britain, where the game originally came from, has fallen more into the football craze than anything else. So we were pleasantly surprised to hear that Microgaming was putting forward a slot all about cricket. So now that we finally have it in our hands, there's only one question left to answer. Is it worth all our hard earned rupees?
Cricket Star's RTP is 96.29%, which is above the current average. There are also plenty of special features to keep players busy as they spin the reels. The most obvious are the Rolling Reels, which allow multiple wins for the price of a single spin. There's also a chance for reels two, three and four to randomly turn Wild with a guaranteed win. If neither of those things are your cup of tea, there's always free spins with an increasing multiplier for consecutive wins!
Microgaming's release only shines when the animations are playing. Each win makes the fans cheer, the players run and throw, and coaches yell in rage and gesture. Outside of these symbol animations, the slot looks average. The numerous bonuses keep you on your toes, but only free spins matter. Everything else is just a warm-up before the match begins.
How to Play Cricket Star
Cricket Star has a low volatility, and the satisfaction of frequent wins that accompany it. The obvious downside is that said prizes will always be small. Even with Rolling Reels, you could connect multiple wins, and still barely shoot over what you wagered. Which means any substantial cash prizes will have to be won during special features, or not at all.
Gamblers can alter their total bet by changing their coin value and the number of coin on each payline. And here's where we got confused. The low variance makes us think this game is aimed at more casual players. But then it turns on its heels, and demands ₹50 as a minimum bet? This is far too steep for the target audience of Microgaming's slot. Your maximum bet only goes up to ₹500, which won't entice many high rollers either. That said, you do get a 2100x jackpot..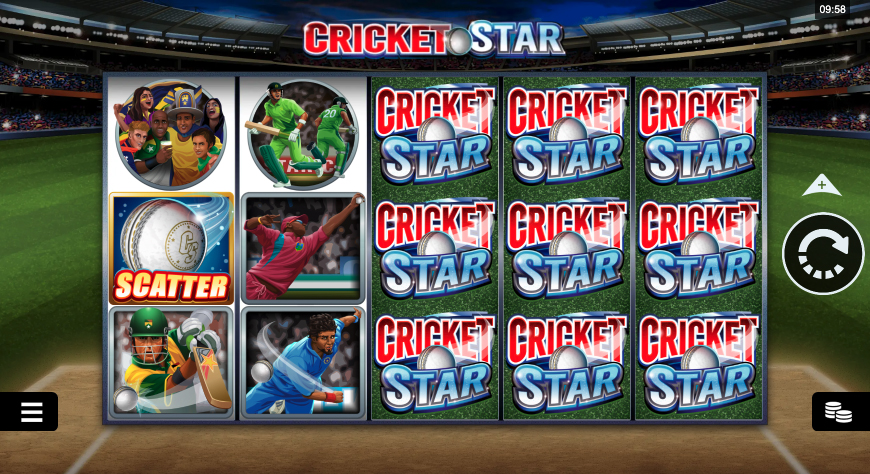 The icons are easily the best part of the slot's graphics. You'll see their animations frequently, and get quite familiar with each figure both on and off the field. That said, each individual symbol has a low starting value. It's only after you land multiple wins and get some strong multipliers that they can really grant any kind of respectable prize.
Special Features
Stacked Wilds: Stacked Wilds can appear on the third, fourth and fifth reel.
Wild Wickets: This special feature can randomly trigger at any time. The second, third or fourth reel will randomly become Wild, and will grant a guaranteed win! Unfortunately, you can't use Rolling Reels to build a winning streak from there.
Free Spins: Collect three, four or five Scatters to win fifteen, twenty or twenty-five free spins. During this bonus, each consecutive win on the Rolling Reels will increase your multiplier. It goes up to a maximum of 10x. If your winning streak ends, the multiplier is reset to 1x, and you have to 'climb' all over again.
Rolling Reels: Each time you win, the icons that were part of that win blow up. Existing symbols will fall in their place, while brand new ones appear from the top. This allows for multiple wins to be scored at the price of a single spin.
What's our Take?
If we're perfectly honest, the visuals outside of icons and their animations haven't won us over. The background image of the stadium is cool, don't get us wrong. But it's completely static! Even small details like distant camera flashes or lights flickering could have been cool.
Fortunately, gameplay is there to save the day! There's a decent variety of bonuses present on the playing field. But, as we mentioned earlier, only free spins matter if you want to win the 2100x jackpot. The low volatility means you'll see a lot of small prizes. Perfect for keeping your balance steady, but far from the big wins you can brag to your friends about. Cricket Star is perfect for new gamblers and low-budget players, and that's who we'd recommend it to.