Overview
Minimum bet

$ 0.01

Maximum bet

$ 0.20

RTP

97%

Volatility

Low

Free Spins Game

No

Bonus Games

Yes

Paylines

15

Developer

NetEnt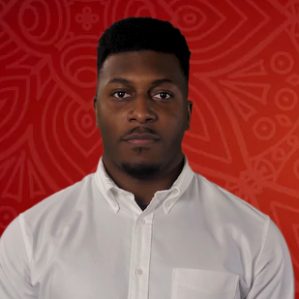 Published:
Modified:
---
About Cosmic Fortune
Now here's a slot that's all about blowing up aliens and making yourself lots of money in the process. All's fair in love and war, after all! The video that plays when you first boot this game may mislead your expectations when it comes to graphics. So we breathed a sigh of relief when we saw we weren't going to be dealing with faux 8bit visuals. So take to the skies and beat back the invading aliens, and hopefully get rich in the process!
Even though we're beating back an alien invasion, this NetEnt slot has a super relaxed music track playing. Cosmic Fortune's RTP is 96.9%, which is almost a whole percentage point higher than the current average. If you plan on winning big, you will have to make use of the Free Falls special feature. It grants ten free spins, and the chance to win the Jackpot Collector bonus! You want to get that special feature, since it lets you win three progressive and two fixed jackpots.
Despite being almost five years old, the graphics held up surprisingly well. We love the scrap-metal aesthetic this slot has going, since it makes the actual icons stand out more. There's no detailed background or fancy animations to gawk at, unfortunately. Gameplay is surprisingly engaging, thanks to the low volatility. Wins are small, but frequent, which keeps you invested while waiting for a shot at the progressive jackpots.
How to Play Cosmic Fortune
Cosmic Fortune has a low variance, and makes use of the Avalanche system. If you land a winning combination, symbols that were part of it disappear. Existing icons fall down to take their place, while brand new symbols appear on the top of the playing field. This allows for multiple wins from a single spin, which is great value for money.
Coins can be set between ₹1.00 up to ₹20.00 for each spin. By changing your coin value and bet level, players are able to set their total bet to their liking. You can play this game for as little as ₹15, or you can go all about and wager ₹300 per spin! This is great news for casual and mid-range gamblers, but high rollers won't be too pleased. Then again, this was probably done on purpose by NetEnt to limit how fast the progressive jackpots increase.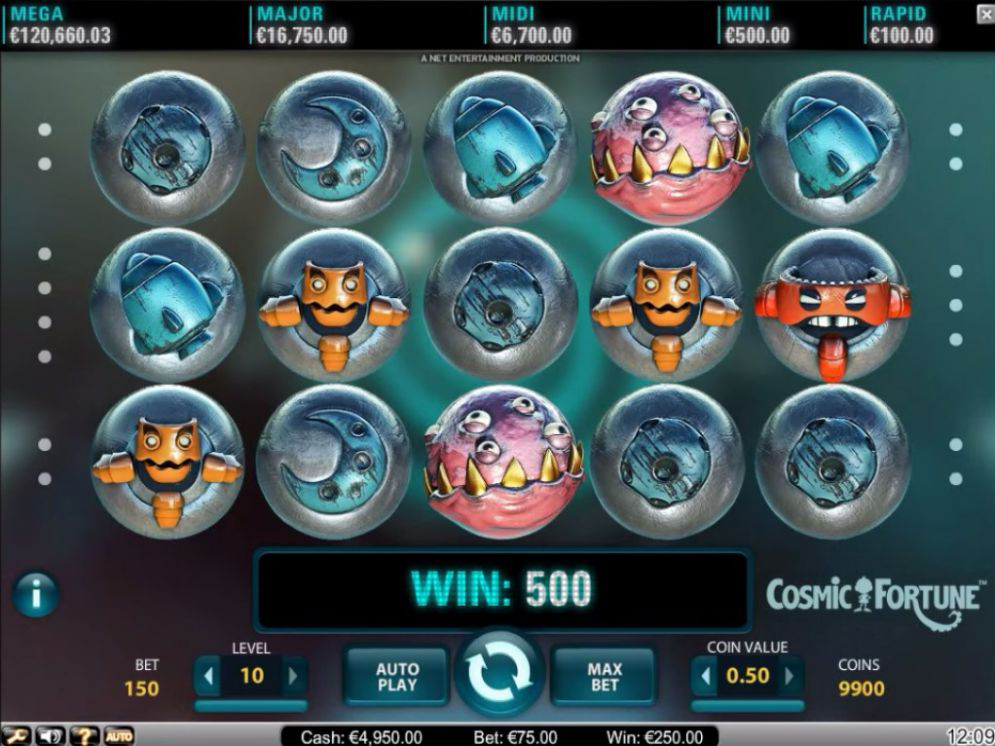 We like the available icons, but we do wish they kept the design uniform. Right now, some symbols have this retro, blue-ish tint, and others look super futuristic. Despite being mismatched visually, they have decent pays. A lightning bolt on golden globe is the Scatter, and is used to trigger Free Falls. Meanwhile, a golden W is the Wild, and substitutes for all icons except Scatters.
Special Features
Free Falls: Three Scatters in any position will grant you ten Free Falls. Each additional Scatter after that grants five more Free Falls. You cannot add more Free Falls after the bonus has already begun. During Free Falls, all winning symbols are transformed into marbles, which are used in the Free Falls Bonus Game.
Free Falls Bonus Game: Accumulated marbles will randomly fall into one of four coin win cups, or the jackpot collector cup. If it lands in a coin win cup, you win 5, 10 or 15 coins per marble. If three marbles land in the jackpot collector cup, then the Jackpot special feature will activate.
Jackpot Game: Players get 50 marbles, which drop from the spaceship, similar to how the Free Falls bonus works. Like before, there are five cups, each one representing one of five jackpots. There are three progressive jackpots, and two fixed value ones. The first cup to get three marbles in it is the jackpot that will be awarded to the gambler. Only one jackpot can be won during this special feature. Yggdrasil's Empire Fortune has a similar jackpot game.
What's our Take?
We can't say it looks great compared to modern releases, but it doesn't look bad either. The symbols feel somewhat mismatched in design, but that's really our biggest gripe with the graphics.
The gameplay of Cosmic Fortune is what won us over. The bonuses using marbles was a neat idea, and one that NetEnt never re-used, as far as we know. Despite its low variance, it can net you some super impressive wins via the progressive jackpots. So cross your fingers and hope you win big – we'll be right there alongside you trying our luck.