Overview
Minimum bet

$ 0.40

Maximum bet

$ 60

RTP

97%

Volatility

Medium

Free Spins Game

Yes

Bonus Games

Yes

Paylines

40

Developer

Microgaming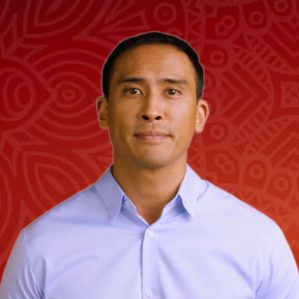 Published:
Modified:
---
About Bridesmaids
We hope you like pink, dear reader. Because there's an abundance of it in this slot! We'll be perfectly honest with you, we didn't expect a chick-flick theme to really work for us. But this game a little something to win over both fans of the movie and people who have never seen it before. It's a highlight of all the best moments from the movie, paired with some super exciting special features!
Bridesmaids' RTP is 96.71%, which is high above the current average. There are four special features in total that players can count on for support! Two free spins rounds, and two pick-and-click bonuses. All four are activated via the bonus wheel. And said bonus wheel can also grant cash prizes, multipliers for specific tiles on the wheel, and extra pointers to select multiple prizes! And if all that's not enough, all Wilds are stacked! All of this leads to a 1750x jackpot.
Microgaming's release doesn't have many eye-catching animations. It makes up for that by playing some of the most memorable scenes from the movie during its special features. It actually got us interested enough to watch the movie, having never done so before this slot. We quite enjoyed having a whole heap of different bonuses gamblers can count on. It's just a shame they're all triggered from the same special feature.
How to Play Bridesmaids
The game has a medium volatility, carefully balancing frequent pays and big cash prizes. It's a delicate balance to nail down, but one that's well worth the trouble if you succeed! Keep in mind that gameplay revolves around the Bonus wheel, and the special features you can win through it. Everything else is just filler – there's no way you can land the top prize without their help. If that kind of gameplay sounds appealing, then Bridesmaids is a must play for you.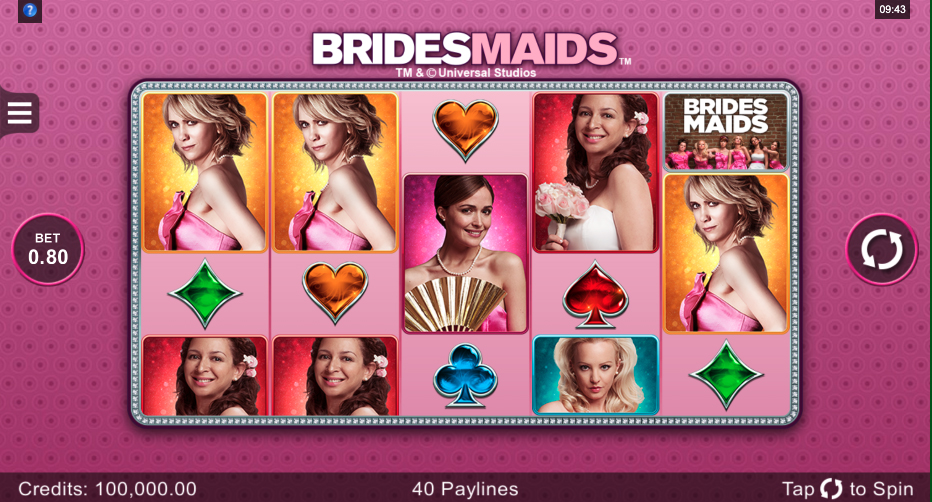 This release doesn't bother players with changing active paylines or adjusting their coin values. Instead, they simply tap the plus and minus buttons until they find their ideal stake, and start spinning! Using this methods, gamblers can wager between ₹40 and ₹6000 on every spin.
Symbol design is, unfortunately, quite generic and boring. You have the six protagonists of the movie, obviously. But then we have playing card icons as filler: clubs, diamonds, hearts and spades. They're made out of colourful gems to fit better with the theme, but it doesn't quite pan out.
Special Features
Stacked Wilds: Wilds have a chance to appear stacked during both normal gameplay and free spins.
Bonus Wheel: This special feature activates when three, four or five cupcake Scatters are picked up at the same time. It spins the wheel, which can award either bonuses or cupcake boosters. The boosters increase pink or blue cash prizes, or can increase both at the same time. It can also add two more wheel pointers, allowing you to snag multiple prizes at once. As for the special features, here's what you can expect from them.
Friendship: Ten free spins are played during which all wins pay both ways, rather than just left to right. Certain symbols also appear stacked or Wild for one another. This bonus can be triggered.
Flying High: Ten free spins are played during which Rolling Reels and Growing Wilds are enabled. Rolling Reels can grant multiple consecutive wins for the price of a single spin – a great deal if you ask us! Meanwhile, Growing Wilds will increase all Wild stacks by one Wild per spin, to a maximum of 13 stacks.
Boutique: Match the bridesmaids symbols to win cash prizes and multipliers. This continues until you match Lilian, which ends the bonus.
Magic Moments: Click on photographs to play scenes from the movie. Finding the carrot ends the special feature.
What's our Take?
We can't say that the graphics in Bridesmaids particularly impressed us. They weren't bad by a long shot, but we've seen better. Playing scenes from the movie was definitely the right call, but it was the only thing that really stuck with us. All the other visuals are forgettable.
In India you won't be having such problems with gameplay, we'll tell you right now. Depending on your luck, one of two things will happen. You'll either praise this game to high heaven, or cuss it out for not giving you the bonus you wanted.