Overview
Minimum bet

$ 0.50

Maximum bet

$ 50

RTP

96%

Volatility

Medium

Free Spins Game

No

Bonus Games

No

Paylines

243

Developer

Microgaming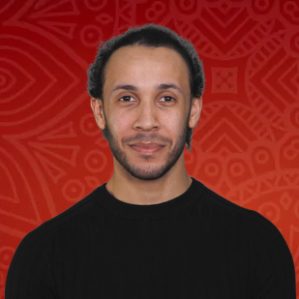 Written and facts checked by Viyaan Varma on July 5th of 2022.
Published:
Modified:
---
About Break Away
We'll admit, we always had a soft spot for hockey. It's not something we actively seek out to watch. But if we're flicking through the channels and see a game being played, we'll pause to check it out. Sliding around on ice and guiding the putt into the goal is tough enough. Add a whole heap of other players to crash into and avoid, and you've got chaos just waiting to happen!
Break Away's RTP is 96.29%, which is higher than the current industry average. It offers gamblers quite a few interesting special features. First off, rolling reels are active on all spins, allowing players to chain multiple wins together with one spin. Random Wilds can appear and cover the second, third or fourth reel, creating a guaranteed prize. And if you trigger free spins? Then you're treated to an enhanced Rolling Reels bonus, with a multiplier that goes up to 10x.
In many ways, you can see the start of 'modern' Microgaming with this slot. Awesome symbol design, cool effects and wonderful animations create a fantastic experience when put together. But some of the human icons do look a bit awkward, which is the only complaint we have. If you're the type of gambler who likes lots of special features, then this release will probably be heaven for you!
How to Play Break Away
Break Away has a medium variance with a strong focus on its many bonuses. Even if you can't trigger one, odds are you'll succeed in activating another. Admittedly, not all of them have the same value. But with all of them put together, you're guaranteed to stay afloat until bigger wins arrive to recuperate your losses. Well, unless you have some extremely bad luck, or you decide to bet outside of your budget. Those two circumstances are on you, dear reader!
We think this is the simplest Microgaming ever made changing your total bet in their games. There's no coin values or turning paylines on or off. There aren't multiple things to keep track of. Just press the Bet button and pull the slider left or right until you get the number you want. Players can wager between ₹50 and ₹5000 on each spin, which is an awesome betting spread. The jackpot worth 125,000 coins, which is a solid win for the volatility this release offers!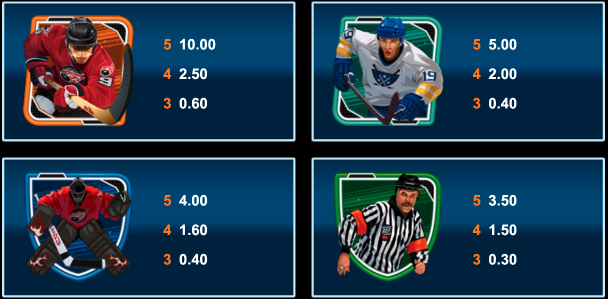 The symbol design is a bit stiff and awkward, but we like it. First and foremost, we have to praise the developers for finally kicking playing card royals off their board. Second, we like that they went through the effort to animate every icon on the playing field. They even added extra effects, like symbols shattering into ice chunks after being part of a win!
Special Features
Stacked Wilds: There are over forty Wilds on the third, fourth and fifth reel, where stacked Wilds can appear. What does this mean for you, as a gambler? Well, it means that you're more likely to see stacked Wilds.. and that's about it.
Smashing Wild: Hockey players can occasionally veer off course and crash into the second, third or fourth reel. This fills that reel with Wilds for that turn, and creates a guaranteed win. Rolling Reels aren't available while this bonus is active.
Free Spins: Where Rolling Reels are active is the free spins round! You win fifteen, twenty or twenty-five extra turns for collect three, four or five Scatters at once. As you collect multiple consecutive wins via the Rolling Reels mechanic, your multipliers climbs, until reaching a maximum of 10x. When your winning streak ends, the multiplier resets.
What's our Take?
Break Away was caught right in the middle of iGaming giants shifting their priorities from desktop to mobile. The graphics are a bit awkward and stiff due to the hardware of these devices. Even the user interface has been slimmed and cleaned up. It's not quite the mobile centric one we have today, but you can see the core elements taking shape here.
But while it may not look the best, it's still a blast to play through. It has multiple special features and they appear frequently enough to be interesting. You get a good cash prize, and unlike some other Microgaming releases, your RTP isn't abysmal. A good showing by the developer. You don't need to be a hockey fan to enjoy this game! We recommend trying it out, if nothing else. It'll be well worth your time.