Overview
Minimum bet

$ 0.01

Maximum bet

$ 0.20

RTP

98%

Volatility

Low

Free Spins Game

Yes

Bonus Games

Yes

Paylines

25

Developer

NetEnt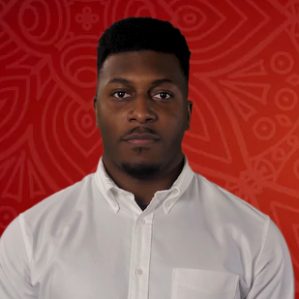 Published:
Modified:
---
About Bloodsuckers
As much as people complain about their jobs, things could always be worse. You could be the unlucky sod that's gotten the assignment to infiltrate a massive castle full of vampires all by himself! Fortunately, he's brought everything he needs for the trip. Keep your onions close and your holy water closer, because we're diving into the den of the vampires in this slot!
The game has a bit of ambient sounds to fill in the blank spaces, but no actual music. Bloodsuckers' RTP is a stunning 98%! This is two percentage points higher than the current average, and one of the best house edges we have seen! You only have two special features: Free Spins and a vampire slaying bonus. Not the best selection we have seen, but one that shows lots of promise. Especially since you can earn up to 900x your total stake!
The slot is dated, and there's really no escaping that fact. Despite that, it still remains incredibly fun to play. The special features appear frequently, and with such a high RTP, you're never far from a winning combination. If the sequel wasn't already released, we could easily recommend it, despite its aged visuals. As it stands, we recommend trying the demo first before committing real money.
How to Play Bloodsuckers
The game has a low volatility, which means lots of frequent, small prizes. You may occasionally get a bigger win or two, but you shouldn't expect anything worthwhile. The goal is to get as many wins as possible to keep yourself in the green. The special features can be very useful in this endeavour, especially free spins. They're not guaranteed to do anything, but they increase your odds, even if it's by a little bit.
The coin range for this NetEnt release is ₹1.00 up to ₹50.00 per spin. By changing their coin value and bet level, players are able to adjust their total bet. Your minimum stake is ₹25, while the maximum amount you can wager is worth ₹500 per spin. Compared to other slots by the same developer, this one is a little inflexible. Mid-range gamblers will be satisfied with their choices, but casuals and high rollers will feel slightly cheated.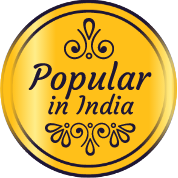 While the game isn't trying to be funny, it just comes across that way. The aged graphics make it feel like a campy horror movie you used to rent as a kid. It tries so hard to be scary and frightening, but it just come off as hilarious. Still, we were pleasantly surprised to see this NetEnt release doesn't have any 'filler' symbols. Each icon has unique artwork associated with it –that's a big plus in our eyes.
Special Features
Free Spins: Collect three or more Scatters in any position to win ten free spins, alongside a small cash prize. While extra turns are being played, all wins are tripled.
Bonus Game: Collect three Bonus symbols starting from the leftmost reel to trigger this special feature. You enter an ancient burial chamber, where multiple vampires lie in wait. You click coffins to open them and to kill the vampire within. Each murdered vampire grants a small cash prize. The bonus ends when bats fly out of the selected coffin.
What's our Take?
When it first came out, it was no doubt quite impressive. It obviously looks dated now, but it just goes to show how big of a difference six years make. The icons cover a wide variety of vampires, from the handsome nobles to the creepy baldies. The fact each symbol has unique artwork, and doesn't resort to playing card royals is something we adore.
Of course, graphics only go so far. Gameplay is king for any slot, and Bloodsuckers is no different. With its low volatility, you will be able to enjoy lots of small, frequent pays. This NetEnt release is one of the simpler games we played recently. With only two special features, there's not much in gameplay diversity.
Taking everything into account, it seems like an easy recommendation. However, we also have to consider that there is a sequel. For the most part, Bloodsuckers 2 is just an updated version, but there are some differences between them. We'd advise that you try them both out, and seeing which one suits you best. Fortunately, you'll be able to try demo version right here on our website.