Batman and The Penguin Prize
Overview
Minimum bet

$ 0.25

Maximum bet

$ 125

RTP

96%

Volatility

Medium

Free Spins Game

Yes

Bonus Games

Yes

Paylines

64

Developer

Playtech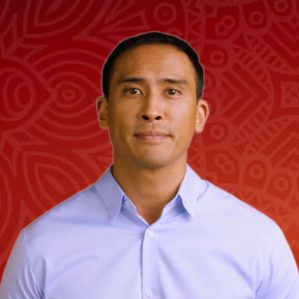 Published:
Modified:
---
About Batman and the Penguin Prize
Some slots remain burned in our memory of Indian players because of how amazing they were. Others are doomed to be forgotten, left at the bottom of the pile after they failed to make a great impression. Sadly, this game squarely falls into the second category. It had an interesting gameplay idea, and it did its best to show it off to players. Sadly, it didn't pan out.
Batman and the Penguin's RTP is 96.06%, which is above the current average. Considering how many Playtech releases seem to be below that magic number, we were quite pleased. As far as special features go, there are two. One is completely unique to this slot, which are the Penguin Re-spins. The other bonus appears in all DC Super Hero games – the four progressive jackpots!
The same gripes we had with the graphics in Batman and the Riddler Riches carried over here. As amusing as Adam West's Batman is, it's just not our type. We prefer the modern renditions of the caped crusader more – look to Batman Begins to see what we like. But we can see the obvious potential this Playtech release had. Sadly, that one special feature was not enough to entice gamblers to commit to the slot long-term.
How to Play Batman and the Penguin Prize
We can honestly say that Batman and the Penguin's gameplay is unique. It's very feature-heavy: any game would be if every winning combination triggered the bonus! Watching the available playing field expand and making room for bigger symbols is quite satisfying. Quite lucrative, too, if all the stars perfectly align.
Playtech embraces the future with this release, tossing out coins in favour of display raw cash values. Players can change their total bet by pressing the plus and minus buttons until they find their perfect wager. You can stake as little as ₹25 per spin, which is great value for a videoslot with 64 paylines. Your maximum bet goes up to ₹12500 on every spin! We quite like this spread of wagers: it appeals to both casual gamblers and high rollers, and gives them plenty of options.
Some of the icons make a re-appearance from Batman and the Riddler Riches. Two of them, in fact: Batman and Robin. All other symbols are new and used exclusively in Batman and the Penguin. They're still from the wacky Adam West era, so you shouldn't expect anything amazing. They look decent, and they're better than plain filler icons like playing card royals. But that's about it.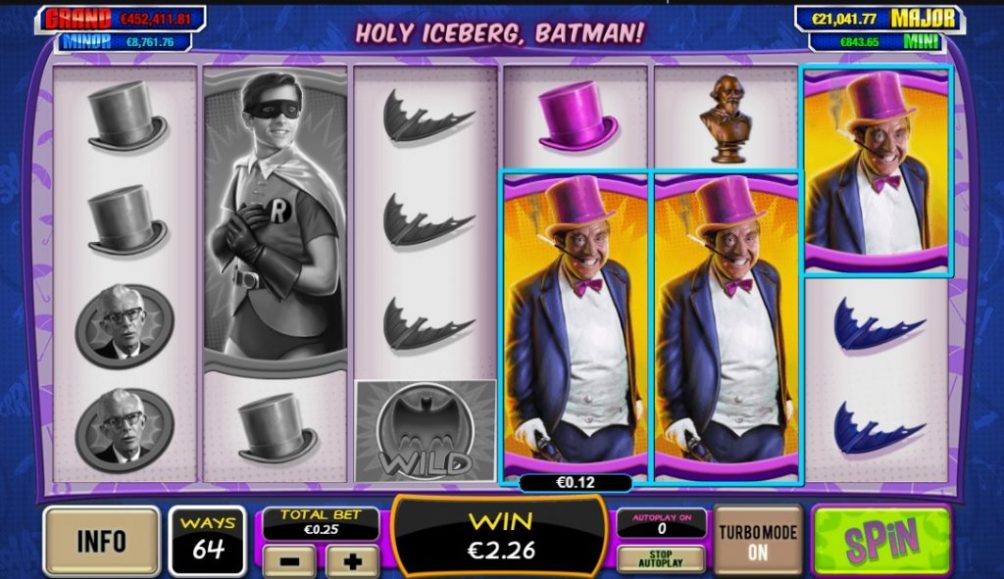 Special Features:
Penguin Re-spins: After every win, the Penguin Re-spins are activated. There are three tiers of re-spins, all of them unlocked by winning. We'll break this bonus up into three parts to make it easier to keep track of what's going on.
The second part of the board, usually covered by the giant Penguin symbol, is now used to play a re-spin. Symbols have a greater chance of appearing stacked. If you land a win here, the re-spins upgrade to Level Two.
This round is played on the full playing field, with 4096 ways to win instead of 64! During this re-spin, large 2×2 icons will start appearing. If they collect another consecutive win after the first two, players get another upgrade.
This is the final level! Here, the large 2×2 symbols are swapped for the colossal 3×3 versions of those same icons. The special feature ends after this re-spin.
It should be noted that you need three consecutive wins in order to reach the last stage. If, at any point, you fail to land a win, the bonus ends early and you return to normal gameplay.
Progressive Jackpot: This special feature is triggered randomly after each spin. Gamblers click on tiles to reveal the colours hidden beneath. Each colour is associated with a set progressive jackpot. Collect enough icons of that colour to win the associated progressive jackpot.
Play Batman and The Penguin Prize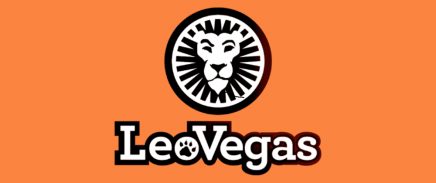 Great variety of games
Safe and Secure Payment
Leader in Mobile Gaming
PLAY NOW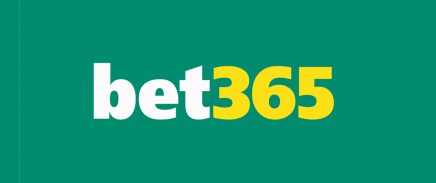 Leader in sports betting
Rupees are accepted
Great live casino
PLAY NOW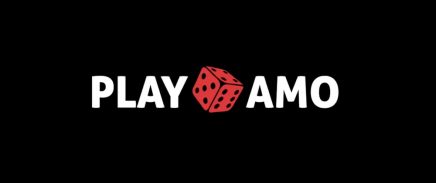 Quick payouts
More than 1800 games
Bitcoin accepted
PLAY NOW
What's our Take?
Credit where it's due, Batman and the Penguin is an upgrade over Batman and the Riddler Riches. The background image is still boring and completely static. But the symbols are much better, and we quite like the 2×2 and 3×3 versions of existing icons. There's also far less awkward spandex outfits, which is always a win in our book.
And while we liked the offered bonus, it just wasn't enough to tide us over. This slot desperately needed at least one more special feature to fill in the gap. And while we personally enjoyed it, we still wouldn't recommend it to other players.