Overview
Minimum bet

$ 1

Maximum bet

$ 1000

RTP

96%

Volatility

High

Free Spins Game

No

Bonus Games

No

Developer

Evolution Gaming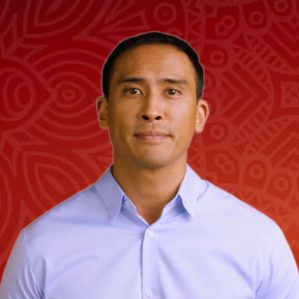 Published:
Modified:
---
About Video Poker
If you have any sort of experience at all with poker, particularly five-card draw, you will be ideally placed to play video poker. The casino game is one of the easiest to get to grips with in the online casino world. Seemingly anybody can sit down and play the game. If you aren't familiar with video poker yet, though, our guide to profitable and simplistic casino game will come up trumps for you.
How to Play Video Poker
Video poker has a long and illustrious history. It may not be as popular as it once was, but in the 1970s and 80s, video poker was the in-thing and cutting edge technology in the land-based betting world. When gambling games went digital with the advent of the internet, video poker games were amongst the first to go online, owing to how simple they were to recreate.
Unlike many other genres of gambling games, which tend to feature new and improved features all the time; video poker remains relatively the same as Dale Electronics' very first Poker-Matic machine from 1970.
There are a few more variants to play nowadays, but the essence of the game is still very much the same. If you aren't familiar with video poker, here is how it works…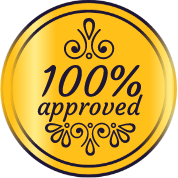 Unlike many card games, there is no dealer in video poker, and unlike table poker, there are no opposing players, either. Instead, the objective in all video poker games is to build the best hand you possibly can do, nothing more.
Players are dealt five cards, to begin with. From there, they are allowed to switch out and discard up to five cards. Those will be replaced by new ones. Once this has been done (or not done, if you already have a stellar hand), the completed hand will be measured against the paytable which is displayed on the screen. If it matches one of those hands, you will win a prize based on that hand, and how much you have wagered.
Winning Hands and Payouts
Most video poker games feature the same paytable, which is comprised of the standard and uniform poker hands. These include Jacks or Better (1:1), Two Pair (2:1), Three of a Kind (3:1), Straights (4:1), Flushes (6:1), Full Houses (9:1), Four of a Kind (25:1), Straight Flushes (50:1), and Royal Flushes (250:1).
The amount you can win can be multiplied, depending on how many coins you stake per hand. For instance, the payouts listed above are standard for a 1-coin bet. If you were stake 5 coins per hand, the amount you win would increase by five. However, acquiring Royal Flushes with a 5-coin bet will often see jackpot prizes paid out which are far in excess of five times the standard rate.
On occasion, players can expect to find a few other hand combos coming into play. These non-conventional poker hands usually arise through the use of jokers or wild cards. Let's look at those next…
The Use of Jokers
Jokers (or wild cards) are not permitted in table poker, but there are several video poker variants which do use them. When they come into play, players can expect to see the lowest possible paying hand increased to a Three of a Kind, while the value of the prizes is often dropped. This is because new poker hands are added to the paytable.
Some of those additional hands include the fabled Five of a Kind, Royal Wild Flushes, Four 2s, Royal Flushes with 2s and other combinations. The payouts for these new hands vary from variant to variant. Once more, the amount you can win will increase if you wager more than a single coin per hand.
What's our Take?
Video poker is not just a single game, but an entire genre filled with many different variants. Each has its own take on the rules and different house edges. Some may even have their own specific hands which aren't found in other games, and new prizes to boot. Here are a few of the more popular video poker variants you can find when playing online:
Aces & Faces: This simple video poker game will payout bonus prizes if played land Four of a Kind hands which contains aces or face cards.
All American: There isn't much difference between this game and standard video poker titles. However, the cards are decorated with the customary stars, stripes and eagles of the USA.
Bonus Poker: There are several of these games around; they can also dish out bonuses when players land specific hands in the game. Double Bonus, and Double Double Bonus, and Triple Bonus Poker are similar, only with larger prizes.
Deuces Wild: All 2s count as wilds in this game. Special hands such as Four Deuces, Five of a Kind, and Royal Wild Flush become available because of these wild cards.
Jacks or Better: The original video poker game. This vanilla release is based on five-card draw, and its lowest paying hand is a Pair of Jacks.
Joker Poker: There is a single wild card (joker) in this game, which uses a 53-card deck.
Multi-Hand Poker: Essentially a game of Jacks or Better, albeit one which allows players to play up to 100 hands at once.
Tens or Better: Quite similar to Jacks or Better, although the lowest paying hand is a pair of 10s.
There are many other video poker variants out there on the net for you to play, too. Browse around play for free, and you will be able to hone your skills, practice, and find the perfect video poker game which is ideal for you.