Overview
Minimum bet

$ 0.50

Maximum bet

$ 50

RTP

96%

Volatility

Medium

Free Spins Game

No

Bonus Games

No

Developer

Evolution Gaming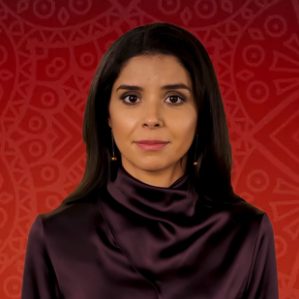 Published:
Modified:
---
About Side Bet City
What do you get when you combine a poker game with a gorgeous 1980s aesthetic? You get Side Bet City, Evolution's latest entry in the live casino genre! Do not worry if you are inexperienced with poker. You do not need any experience with how to play that game in order to succeed in this release! That said, you will enjoy Side Bet City a whole lot more if you know how poker hands are formed.
How to Play Side Bet City
After the round starts, you need to place a bet. Pick an available coin value and place it on one of the four available wagers. You are betting what kind of poker hand will be the winner in the following round. You can bet on the three-card, five-card, seven-card hand or that all three hands will lose. Each one offers slightly different combinations and rewards.
First, the dealer will draw three cards. If you bet on a three-card win, you will score a prize if a combination appears. Then, he will draw two more for any five-card wins, and two more for seven-card wins. Any relevant card combinations will grant their prizes following that order. All lose only pays if none of the previous three grant their prize.
Strategy & Tips
The beauty of Side Bet City is how simple it is to play. You do not need any knowledge other than how poker hands are formed. However, that simplicity works against anyone trying to come up with a good strategy. At the end of the day, your interaction with the game starts and ends with choosing what hand to play.
When playing, we usually decide our approach by asking ourselves how long we planned to play. For short-term gameplay, we usually opt for playing three-card and five-card hands. The three-card hand has the best RTP but the smallest payouts, while the five-card hand is the exact opposite. If you want to chase after big wins and do not plan on playing long, this is one way of going about it.
In contrast, punters looking to prolong each session will always play the highest RTP options. In Side Bet City, those are the three-card hand and all lose, which offer a 96.69% RTP and 96.29% RTP respectively. This is a marked improvement over 95.21% we see from the five-card poker hand. We advise against ever playing the seven-card hand. It has a low RTP of 94.34%, and its maximum prize is only 500:1.
What's our Take?
Honestly, we had mixed feelings about this release at first. We imagine most experienced poker players will, too. Side Bet City uses poker hands, but it does not give you any power to make decisions. You can choose what option you want to wager on, and that is it. In that regard, it is more akin to roulette and baccarat. If you prefer stronger control on how each round progresses, you may not enjoy this Evolution Gaming release. If that does not bother you, then we have no doubt it will blow your socks off!