Overview
Minimum bet

$ 0.2

Maximum bet

$ 500

RTP

96%

Volatility

High

Free Spins Game

No

Bonus Games

No

Developer

Evolution Gaming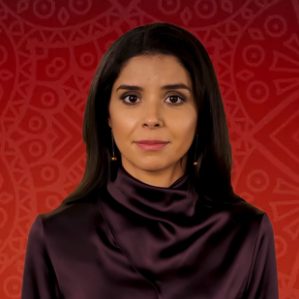 Published:
Modified:
---
About Lightning Dice
We love the current batch of casino games. That said, sometimes we want to play something simple and lucrative. Something that does not need a lot of strategy. Just a bit of luck in order to score a thrilling prize! Fortunately, we have just the release to turn to when we are in such a mood. Evolution Gaming's Lightning Dice is quite a simple concept, but can still offer a bit of complexity for serious players.
How to Play Lightning Dice
Each round starts with betting time. During this time, you can select some of the available coin bets, and place them on the numbers on the betting table. These numbers are different sums three six-sided dice can produce. You are wagering on the total number those three dice will display when their numbers are added together. Once betting time ends, the game proceeds!
Before the dice are rolled through the Perspex maze, one or several numbers will be hit with a lightning strike. This boosts the payout for that prize with a random multiplier. How much each number's reward can be increased depends on its initial payout. As a general rule of thumb, the more difficult the sum is to score, the bigger the reward for winning it will be!
The multipliers only take effect if you bet on that sum to win and the dice display that combination. If a different number wins, the multiplier on that number disappears completely.
Payouts
How much you can expect from each combination of numbers depends on how difficult it is to achieve. Sums that are more common have a smaller payout, while rarer numbers can offer incredible wins when boosted by a multiplier!
Total 10 or 11 – 4:1 to 49:1
Total 9 or 12 – 5:1 to 49:1
Total 8 or 13 – 6:1 to 49:1
Total 7 or 14 – 9:1 to 99:1
Total 6 or 15 – 14:1 to 99:1
Total 5 or 16 – 24:1 to 249:1
Total 4 or 17 – 49:1 to 499:1
Total 3 or 18 – 149:1 to 999:1
Strategy & Tips
Lightning Dice is not the sort of game you can completely break down as you can with blackjack. You cannot give yourself a gameplay advantage. However, you can improve your chances of winning by placing your bets strategically!
As we previously mentioned, the rarer a dice sum is, the more it pays. That means the lower value numbers come up more often. If you play 8, 9, 10, 11, 12 and 13, probably dictates you will win 67.592% of the time. Obviously, it never works out quite so smoothly, as there is an element of luck involved. Still, if you want to give yourself the biggest possible advantage, you will play these six numbers on each round.
The above-mentioned sums do not give you any incredible wins, however. Their prizes can be improved through the lightning multipliers, but you cannot rely on those to appear on each round. Players hoping to score the jackpot should place a bet on a three or eighteen. You will win less often, but now you have a shot at scoring the 999:1 payout.
What's our Take?
We enjoy playing this game from time to time. It is fun in short bursts, but for long sessions, we prefer releases that are slightly less volatile. The excitement of seeing a multiplier land on a number you bet on and increasing its reward is awesome! If what you have read in this review appeals to you, then we definitely suggest checking Lightning Dice out.