Overview
Minimum bet

$ 1

Maximum bet

$ 500

RTP

98%

Volatility

High

Free Spins Game

No

Bonus Games

No

Developer

Evolution Gaming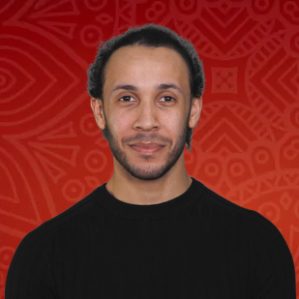 Published:
Modified:
---
About Lightning Baccarat
Baccarat is a relatively straightforward game. The dealer draws cards for two hands. The two hands have their value calculated, and the higher value hand wins! It is simple, but many of us like it that way. Others have always wanted a little bit extra to spice up the gameplay! That is exactly what Evolution Gaming offers us in their latest release called Lightning Baccarat!
How to Play Lightning Baccarat
First, we have to place a wager. This is done by selecting an active coin value, and placing it in one of the three main bet positions. You can wager that the player or banker hands will win, or that it will be a tie. When wagering, you can see the percentage of players who chose that option for the current round. After the timer runs out, your wager will be accepted. A 20% Lightning fee is applied to all placed stakes. After betting ends, the dealer will start drawing cards. They will draw two cards for both the player and banker hand. Third cards can also be drawn, but this only happens under specific circumstances. For player hands, a third card is drawn if their initial two cards are any value between zero and five. Things are a bit more complicated for the banker hand. That said, the dealer will never draw a third card if the player has not drawn one.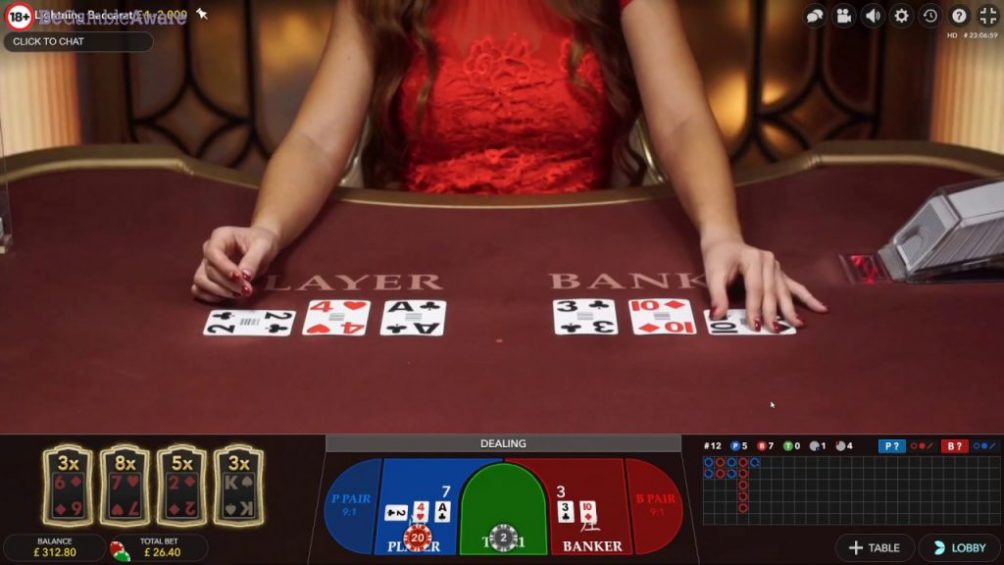 When all your bets are accepted, a Lightning round occurs. Between one to five Lightning cards are selected randomly. These cards have a 2x, 3x, 4x, 5x or 8x multiplier attached to them. If they appear on the playing field during that round, then that multiplier will boost your win. In case of multiple multipliers appearing, those two multipliers will multiply each other. That means a 2x and a 3x will grant a 6x payout increase! Two side bets are available in Lightning Baccarat. P pair and B pair will pay if the first two cards for their corresponding hands form a pair. P pair only pays for the player hand, while B pair pays if this occurs on the banker hand. You have to place an additional bet in order to activate these side bets.
Strategy & Tips
Despite the addition of lightning cards, the core baccarat gameplay has not changed. As a result, experienced players will be able to implement their old betting strategies without much issue. As always, no system used for wagering is perfect when it comes to baccarat. They can slightly improve your chances, but you remain at the mercy of what cards are drawn. This is doubly true for Lightning Baccarat!
While lightning cards are the defining feature of this game, they have several layers of randomness. How many will be drawn, what multipliers will be drawn, and to what cards those multipliers will be applied to! Then we also have to hope that the selected multiplier card will be drawn and be part of a winning hand.
What's our Take?
Personally, we enjoy the multipliers a lot more than we do other baccarat side bets. We cannot call them more consistent, as there is still a heavy element of randomness involved. That said, we find a lot more thrilling. At any given time, our standard payout can be increased by more than 500x! How can you not fall in love with that?