Overview
Minimum bet

$ 1

Maximum bet

$ 1000

RTP

98%

Volatility

High

Free Spins Game

No

Bonus Games

No

Developer

Evolution Gaming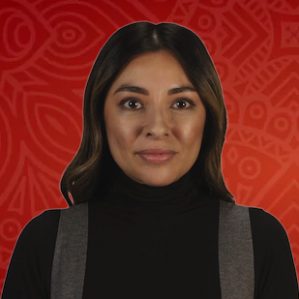 Published:
Modified:
---
About Free Bet Blackjack
Punters play to win. We seek to gain an advantage in every casino game we play for this reason. We compare maximum payouts, house edges and gameplay loops to find the most profitable and fun releases out there! Free Bet Blackjack by Evolution Gaming looks like it has potential to meet all our criteria. The game allows certain Doubles and Splits to be played free!
How to Play Free Bet Blackjack
Before we can get to the fun part, we have to place our bets. This is done by choosing one of the available coin values, and placing them on the main bet and four available side bets. Any side bet you do not bet on will not be played for the upcoming round. Once you finish placing wagers down, you dealer will draw two cards for the player and himself. You are able to see both cards in your hand, and the dealer's first card.
After the betting period has ended, players will be offered four choices. They can either Hit, Stand, Split or Double their hand. What option you choose to play depends on your cards and the dealer's visible card. If the first two cards are equal to 9, 10 or 11, doubling down is free. Splitting is also free if you split pairs. You win if your hand beats the dealer and does not go over 21. The dealer busts on 22 and more.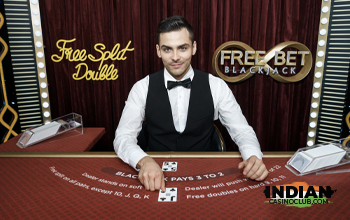 You can enjoy four different side bets in Free Bet Blackjack. Hot 3 and 21+3 both take into account your hand as well as the dealer's visible card. In Hot 3, the goal is to score a 19, 20 or 21 total. You win even more if the cards forming 21 have the same suit, or if it is made up of three sevens. In 21+3, those same cards form a three-card poker hand. The better the poker hand this combination created, the better the reward will be.
Meanwhile, Any Pair just requires your first two cards. As the name implies, any pair of cards will result in the side bet awarding a payout. The prize is improved if you get a suited pair. Bust It tasks you with making the dealer bust. This is more difficult to do in Free Bet Blackjack since the dealer only busts on 22 or higher. The more cards it takes the dealer to bust, the more you will receive as a prize.
Payouts
While these gameplay changes are interesting, they do end up lowering the RTP slightly. Free Bet Blackjack has an RTP of 98.45% assuming you follow basic blackjack strategy and do not play any side bets.
Standard hand – 1:1
Insurance bet – 2:1
Blackjack – 3:2
Any Pair's RTP is 95.90%.
Pair – 8:1
Suited Pair – 25:1
21+3's RTP is 96.30%.
Flush – 5:1
Straight – 10:1
Three-of-a-kind – 30:1
Straight Flush – 40:1
Suited Trips – 100:1
Hot 3's RTP is 94.60%.
19 total – 1:1
20 total – 2:1
21 total unsuited – 4:1
21 total suited – 20:1
7-7-7 – 100:1
Bust It's RTP is 94.12%.
3 cards – 1:1
4 cards – 2:1
5 cards – 9:1
6 cards – 50:1
7 cards – 100:1
8+ cards – 250:1
Strategy & Tips
Despite the changes to doubles, splits and dealer busting, this does not change that the basic blackjack strategy remains the best option. Just because a wager is free does not mean we should always take it.
Really, the only downside to following the basic blackjack strategy is that it limits you to smaller payouts. We suggest playing 21+3 if you want to try any of the four available side bets. Bust It and Hot 3's RTPs are simply too low for our liking. Meanwhile, Any Pair has smaller payouts than 21+3, while also having a lower payout.
What's our Take?
If you want something a little bit different, then we wholeheartedly recommend this game. However, it will not change how you fundamentally approach blackjack. The new rules feel fun and novel, and we are sure many punters will enjoy Free Bet Blackjack.