Overview
Minimum bet

$ 0.10

Maximum bet

$ 1000

RTP

96%

Volatility

Medium

Free Spins Game

No

Bonus Games

No

Developer

Evolution Gaming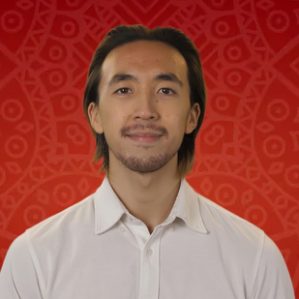 Published:
Modified:
---
About Dream Catcher
Are you looking for something sweet and simple? Do you want a game that does not require complicated strategies while offering fantastic prizes? If so, Evolution Gaming has created the perfect game for you! Live Dream Catcher is the release that showed software providers there was a market for game show titles. Place your bet on a number to win its prize or benefit from one of the multipliers available in this release!
How to Play Dream Catcher
The round starts with the players choosing to place a wager. You do this by choosing a coin value, and placing it on one of the six available numbers. Each numbered bet pays the same amount, so a bet on five will score you a 5x reward! The bigger the number, the more difficult it is to land. There are also two bonus positions on the wheel that grant multipliers.
You have 54 segments on the wheel separated by pins. The more valuable a segment is, the rarer it appears on the wheel. The number one which only pays 1x has 23 segments on the wheel. The number forty and the two multiplier segments only appear once. If the wheel lands on a multiplier, the increase is saved and applied on your next win. There is no limit on how many times the multiplier can occur. If a number you have selected is drawn, it will award a corresponding prize. Only one number can be drawn at a time.
Strategy & Tips
How you play Live Dream Catcher does not change the end result. Each spin is a separate event, and no strategy can control the randomness generated by the wheel. That said, we can suggest two ways that could improve your odds with a bit of luck.
First is thinking about what bets you want to make. Just playing small numbers means you get frequent wins, but they are not worth that much. At the same time, big numbers offer great payouts, but are incredibly rare! We advise going for a mixture of the two in order to give yourself a chance at big wins while giving yourself a small safety net.
Another option you may want to consider is using a betting strategy. We advise using positive progression betting systems, as chasing losses is a very bad idea in this release. When we play, we usually increase our bet by half after a win, and reset back to our original value if we score three wins in a row.
What's our Take?
To this day, we have not seen many developers successfully contest Live Dream Catcher. It may seem like a simple game at first glance, but the wheel's structure makes it incredibly exciting. It does not have the visually impressive special features of its successors. It does not need them, either. With just two multipliers, this game will charm your socks off. It definitely has our seal of approval!