Overview
Minimum bet

$ 5

Maximum bet

$ 1000

Volatility

High

Free Spins Game

No

Bonus Games

No

Developer

Evolution Gaming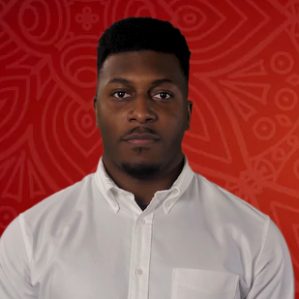 Published:
Modified:
---
About Blackjack Party
Many online casino tables do their best to emulate their real life counterparts. Usually, this means very fancy clothes and somewhat limited dealer interaction. This was how all games were, until now! For blackjack, players looking for something more relaxed can now turn to Evolution Gaming's Blackjack Party. Here, the dealers keep players engaged with frequent chatter while drawing cards and commenting on the round.
How to Play Blackjack Party
Unlike many new blackjack tables, this one still has a limited number of seats. There are seven positions open, so your first priority is to claim one of them! Once you do, you choose from one of the available bets and place it on the main bet. There are also two side bets which are completely optional in terms of whether you want to play them. You can see all player cards, as well as the dealer's first card.
With all cards dealt and bets placed, the fun part begins! The dealer will start with the first player to their left, which is the rightmost position on the table. Once they finish with that punter, they move to the one next to them. This continues until all players have played their turn. Punters can Hit, Stand, Double or Split, though which one you play will depend on your and dealer's visible cards.

The goal of Blackjack Party is to have a stronger hand than the dealer does. There are a few more conditions, however. First, neither side can go over 21, as that results in an automatic loss. The strength of each hand is determined by adding up the cards. The side whose card sum is closer to twenty-one wins. If your first two cards form a twenty-one, you score a blackjack win, which pays more than usual.
You can also play two side bets in this game. Perfect Pairs grants a cash prize depending on what kind of pair you get. A regular pair gets an okay payout, but you win more if the colour or suit matches. 21+3 rewards you for forming a valid three-card poker hand with your two cards and the dealer's visible card. The better the poker hand, the more money you will win!
Strategy & Tips
As there are no gameplay changes in Blackjack Party, we wholeheartedly recommend using a basic blackjack strategy. It is mandatory if you want to achieve the 99.29% RTP that this Evolution Gaming release offers. The sole downside of playing by the books is that you will not be able to score bigger wins available through side bets. While there is no way to mitigate this, there is nothing stopping you from playing either side bet. Just make sure to consider the slightly lower RTP when playing.
What's our Take?
We thoroughly enjoyed the time we spent playing this game. A round of blackjack is something we will almost never say no to. Having an upbeat dealer that will converse with you and other players as you go through the motions is just a plus! If you are the chatty type, we definitely recommend trying Blackjack Party.