Overview
Minimum bet

$ 1

Maximum bet

$ 1000

RTP

96%

Volatility

Low

Free Spins Game

No

Bonus Games

No

Developer

Evolution Gaming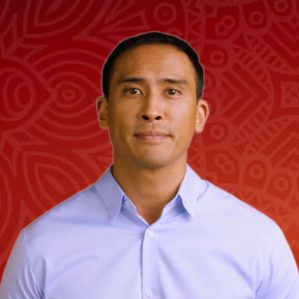 Published:
Modified:
---
About Online Baccarat
Baccarat has an undeserved reputation for being one of the most challenging card gambling games you can find online. However, that is only true if you were to play baccarat in a land-based casino. Most of the difficulties players experience with baccarat hangs around the third-card rule: when do you take one, for instance? When playing online baccarat, this decision is made for players by the computer program. This makes playing baccarat online considerably more straightforward than it might have initially seemed. Even so, you may still need to know the basics of the game before you can sit down and play. With that in mind, let's get you up to speed with baccarat.
How to Play Online Baccarat
Baccarat (also known as punto banco) begins with a bet. Players must choose whether to stake a bet on the banker winning, the player winning or a tie. Once a bet has been placed, two cards are dealt to both the player and banker's hands. The value of each hand is then counted.
In baccarat, aces are worth 1 point. Faces and 10s are worth zero points, and all other cards are worth their numerical value. Unlike blackjack, hands cannot bust in baccarat. In this manner, a hand consisting of the Ten of Spades and the Six of Clubs equals 6 points and not the 16 points it would be worth in blackjack, as the Ten of Spades is worth nothing. By contrast, a hand consisting of the Three of Diamonds and the Five of Hearts would be worth 8 points.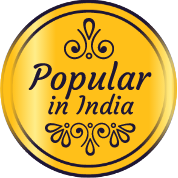 Once the hands have been counted, the hand which gets closest to 9 will be declared the winner. In the event of a tied baccarat game, bets are pushed and returned. However, there are occasions when a third card is required to determine a winner, and this is where the tricky third-card rule comes into play. While you do not need to know this rule to play baccarat at Indian online casinos, it is worth briefly going over so you can be aware of how it works, if you want to know.
If the player's hand is worth less than 5 points, they will be dealt a third card
Should the player not take a third card, the banker will stand on a 6-point hand or higher and draw on hand worth 5 points or less
As for the banker taking a third card, this is where it gets complicated. There are set rules which dictate whether the banker will take a third card. They will, but only if…
The hand of the banker is worth 2 points or less
The banker's hand is worth 3 points, and the player's third card is not worth 8 points
The banker's hand is worth 4 points, and the player's third card is not worth 0, 1, 8 or 9 points
The banker's total is worth 5 points, and the player's own third card is worth 4, 5, 6 or 7 points.
The banker holds a 6-point point hand, and the player's third card turns out to be a 6 or 7
The banker chooses to stand on a hand of 7 points or higher
If third cards are taken (for either side), the hands will be revalued, and a winner (or a tie) will be declared.
Baccarat Payouts
You do not have to bet on your own hand (as a player). It is possible to bet on the banker's hand instead while taking control of the player hand. A winning player hand is worth a 1:1 payout. Ties come in at 8:1. However, if you bet on the banker's hand and it wins, you are only likely to receive a payout of 0.95:1, because there is often a 5% commission on winnings from banker hands. There are exceptions to this commission rule, though, such as the variant, No Commission Baccarat.
Variants
As mentioned above, there are baccarat variants out there for you to play at Indian casino sites. No Commission Baccarat is appealing, as it does away with the 5% commission rate. Live dealer baccarat games may offer a "squeeze" option which is popular with Asian players, but it doesn't really alter the rules or the house edge of the game.
Players may also wish to look at Chemin de Fer, although this is rare as it essentially allows players to make their own decisions about the third card. Baccarat Banque can be found in land-based casinos but not online, as it will enable players to take on the role of the banker. Punto banco is just another form of the standard baccarat game, but some variants do offer side-bets based on the hands dealt, and a few can dish out tasty prizes for hands such as pairs.
Strategy & Tips
The same types of strategies can be used for baccarat than can be used in other card and casino table games. However, baccarat is often considered a game of luck, and strategies don't really play out with luck-based games. Betting strategies such as the Martingale may help limit losses, but they rapidly fall apart the longer the game goes on without a win being acquired. Unless you are prepared to spend hours studying obscure (and unproven) strategies such as 1-3-2-4, you should look at using tips to improve your game and increase your chances of success.
What's our Take?
There are a few baccarat tips you can use to give yourself a better shot of winning when playing baccarat at online casinos. Firstly, we can't stress enough to baccarat players how important it is that players practice using free-to-play baccarat and punto banco games. This will help you build your confidence and hone your skills before betting with real money. It is doubly important that you do so before trying out a new baccarat variant which may use slightly different rules.
A few other things can be considered, too. Firstly, players may wish to avoid the tie bet. The house edge for the banker is 1.06%, but for the player's hand is rises to 1.24%. By contrast, the edge on a tied bet is 14.4%. It may pay more, but this type of bet is far less likely to come good.
When you start out as a new baccarat player, it is advisable to start betting on the banker's hand and to stick with it. It has the most probability of success, and that is an ideal strategy for any player eager to play with small stakes and content with small wins.