Overview
Minimum bet

$ 1

Maximum bet

$ 1000

RTP

96%

Volatility

High

Free Spins Game

No

Bonus Games

No

Developer

Evolution Gaming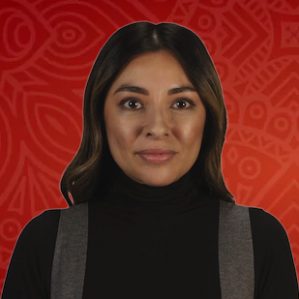 Published:
Modified:
---
About Andar Bahar
Andar Bahar by Evolution Gaming is popular across India. Known as "Katti", is unsurprising to see that many notable Indian online casino sites have strongly considered offering this game to players. It is highly likely that as an Indian player, you will already know how Andar Bahar works. If you don't or haven't played it at an online casino before, it is advisable to have a look at how the game is played with this guide, before spending vast sums of money trying to win.
How to Play Andar Bahar
Some players are put off by having to learn how to play a new game, particularly card games. Fortunately, Andar Bahar is really simple to play. In a matter of minutes, you can get started playing this game at a host of Indian online casino sites.
Players will note that there are two spots on the Andar Bahar table. The leftmost spot is known as Andar, while the rightmost is the Bahar spot. After a bet has been tabled in this 50-50 game of chance, a total of 13 cards are spread across the table. Players will have the opportunity to choose just one of those cards. They must then decide whether they believe that the card is most likely to appear in the Andar (left) or Bahar (right) spots on the table.

If the first card drawn is a spade or club, it will go into the Andar spot. If it is a heart or diamond, it will go into the Bahar spot first. The rest of the cards will then be divided up, one at a time into those two spots.
The player will win if they successfully predict which side the card will fall on. If they guess incorrectly, they will lose. That is all there really is to Andar Bahar. An even money game of chance which is ideally for everybody, beginners and veterans alike.
Andar Bahar Payouts
Andar Bahar typically costs between ₹20 and ₹10,000 a game, so it is open to everyone. The amount you can win depends on several things. Firstly, players need to guess the right side. On top of that, the amount they win will be dictated by whether the spot they picked was the first side to receive a card.
For instance, if the winning card lands on the side where the first card is dealt, players will pocket 0.90:1 winnings. Should the winning card land on the opposite side (where the second card was dealt) the prize is paid out at a rate of 1:1.
Variants
There aren't really any variants of Andar Bahar to play. The basic game is about all there is. However, some online casinos have chosen to incorporate side-bets into their games. One such side-bet is the ability to bet on the dealer's card. The logistics and prizes which can be won with this side-bet varies from site to site, so it is advisable to check out the rules of such side-bets before you decide to wager on them at Indian casino sites.
Strategy
We won't pretend that there is a good strategy for players to use when playing Andar Bahar. There isn't one. This Indian card game is a game of chance, a 50-50 game of pure luck. No betting strategy can help players land wins in this game. However, there are a few tips which players might want to consider before choosing to play this game online.
What's our Take?
Using a betting strategy to play Andar Bahar "may" help you minimise your losses. Strategies which are frequently used in roulette and other games of chance do give you at least a sniff of being able to manage your bankroll better. By working in betting strategies such as the Martingale System – which advises you to double your stakes after a loss, and decrease them following a win – you may be able to get close to breaking even. However, even these strategies require players to have sufficient bankrolls to sustain losses over a long period.
Andar Bahar can be found with additional twists on the rules at Indian casinos. Before placing side-bets or playing with any of these rule changes, it is advised that players test them out for themselves. A number of places offer free Andar Bahar games where you can put these rules to the test. Alternatively, take a deck of cards at home and work out for yourself how likely a dealer card side-bet is to come good during a game. Fortunately, because of how simple this Indian card game is to play, you can do most of your research and practice play in your living room with a deck of cards.
Lastly, players should remember that Andar Bahar is a game of chance, as we've said repetitively. Indian players have a 50-50 chance of success at best, which compared to many other casino games isn't brilliant. Do not expect to walk away with million rupee prizes playing this game. Andar Bahar is a game which has been designed to be fun and is not one for serious gamblers. Players who are of a mind to win big money may wish to try something with more substantial payouts.