How to Play Playtech's Spread Bet Roulette
Roulette is a great game. It has seen many iterations over the years, but its core gameplay remains untouched. Many operators have tried to build on it over the years, but no changes have ever stuck. Players know what to expect when they sit down on a roulette table, and software providers are more than happy to provide it.
That is not to say that there were no successful changes. In the live casino space, Evolution's Lightning Roulette saw plenty of interest as it offered a notable 500x cash prize. Playtech are also no strangers to editing the roulette wheel, with their Age of the Gods Roulette game! Now, that same talented team is ready to try again with Spread Bet Roulette.
What's New?
The digitally displayed wheel behind the dealer may seem different, but there is no need to worry. The fundamental rules of European roulette have not been changed in Playtech's version. You still have thirty-six red and black fields, as well as a single zero. All the same wagers and payouts are present. This means we can use existing tactics to try and get an edge over the casino.
Which raises the question: what is different? Unlike some of the more recent additions to live casino roulette, Spread Bet Roulette does not change anything. Instead, it just adds a side bet that can provide some impressive payouts. It also adds a second wheel that exists alongside the first. It is not very difficult to understand, so let us jump in and see what Playtech has cooked up for us.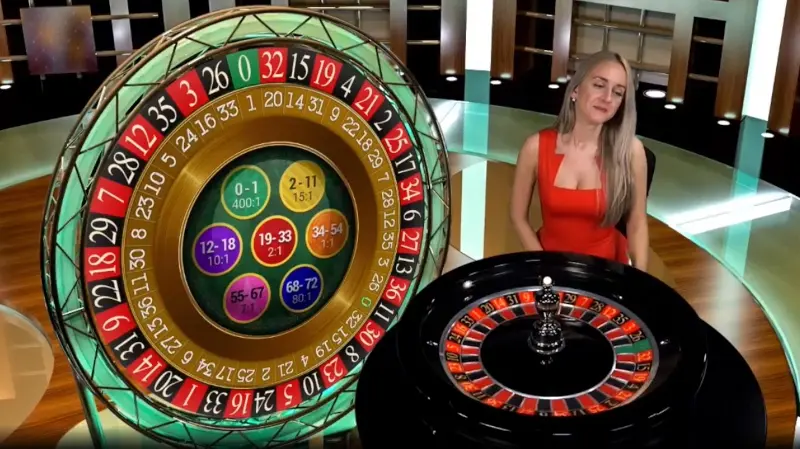 How to Play the Side Bet
As you can see, the second wheel is only present on the digital display behind the dealer. It spins in the opposite direction of the main wheel. Both wheels have thirty-seven numbers, meaning each number will line up with another when the wheel spinning stops. Once the numbers find their partner, it is just a matter of waiting until the ball lands and picks a number.
Players are betting on what Playtech is calling the spread. When the wheel stops, the inner and outer number are added together to form the spread bet total. For example, the wheel draws the number six, and the inner wheel has paired it with a sixteen. The spread bet total would be twenty-two.
When betting on this side bet, we are trying to predict what the spread bet total will be. We can bet on seven different bet ranges. We have listed them along with their payouts below.
0-1, worth 400:1
2-11, worth 15:1
12-18, worth 10:1
19-33, worth 2:1
34-54, worth 1:1
55-67, worth 7:1
68-72, worth 80:1
As you can see, the side bets are quite different among themselves. Some of them cover a large chunk of numbers and have smaller payouts. Others contain far fewer numbers but can offer an incredible payout. The bets with the highest chance of being won are the 1:1 bet, followed by the 2:1 and 7:1 wager. We would recommend going for any of these three bets if you play Spread Bet Roulette.
The 10:1 payout is the last acceptable bet. When looking at possible winning combinations, it is the last one with over one hundred possible combinations. However, it is simply not drawn as often as the previous three listed above. The other side bets should either be ignored, or played with a small bet due to the low odds of being won.
Worth Playing?
Provided you temper your expectations, we think you will enjoy Spread Bet Roulette. The developers have done a great job, and several Indian Casino Club reviewers plan to return to the wheel. Do not expect to jump in and immediately win the 400:1 payout. Play it safe, do not go over your budget, and enjoy the thrill of Playtech's latest launch!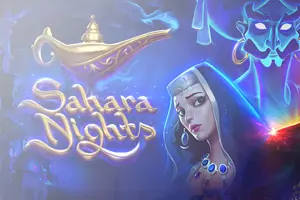 Indian Casinos Welcome Yggdrasil's New Sahara Nights Slot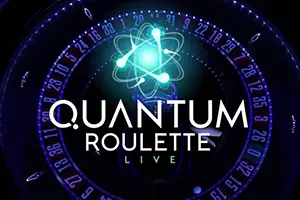 Playtech Live Quantum Roulette: Tips & Strategies