Evolution No Commission Baccarat Review
Baccarat is the game of choice for many players. Ever since James Bond charmed audiences worldwide, this release has exploded in popularity. It has a simple gameplay loop that allows punters to just jump in and enjoy themselves. Despite that simplicity, it still has an excellent RTP. Both played an important part to give baccarat its position as a must-have game for many online casinos.
Of course, baccarat is not perfect, despite being around for so long. Many players have found fault with the in-built 5% fee for all banker bet wins. Evolution Gaming has heard these punters and now offers us No Commission Baccarat. Does this new version of baccarat stack up when compared to the original?
The Basics
The core gameplay loop in No Commission Baccarat remains the same. Players choose if they think the banker or the player hands will win, or if it will be a tie. They place their bets and the dealer draws two cards for both sides. Third cards are drawn if needed. Get an eight or nine to score a natural win. Otherwise, the side with the stronger hand value will win that particular round.
Here is where the changes come into play. In standard baccarat, all banker bet wins are subject to a 5% commission. In Evolution Gaming's release, banker bets pay their full amount for all numbers except six. If the value of your banker hand is six, you will only win 0.5:1 instead of the standard even money win. If you are lucky and avoid the six, this is definitely an upgrade over the original.
Players also have access to a new Super 6 side bet. This wager is won if the banker hands wins with a six. If this happens, Super 6 will pay 15:1. It may seem like a no brainer at first glance. However, a banker bet winning with a value of six is not that common. We can see this in the side bet's RTP, which is only 86.18%.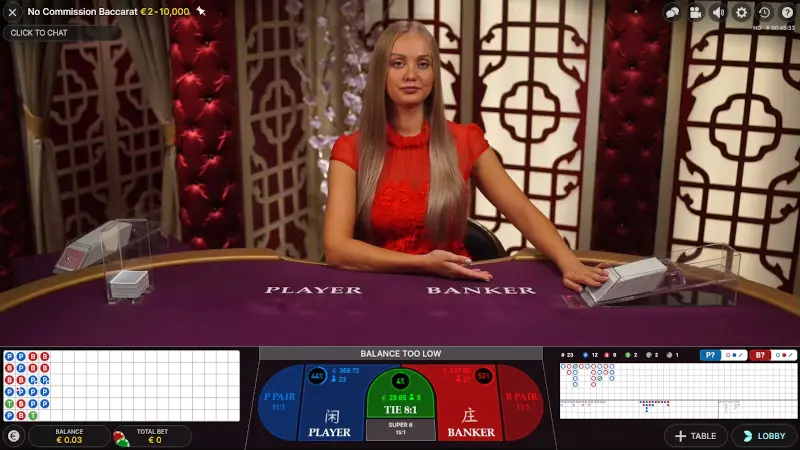 Side Bets
Alongside the new side bet, we see a few familiar bonus wagers returning. P pair and B pair side bets will pay money if the first two cards form a pair. P pair pays if the pair appears in the player hand, while B pair does the same for the banker hand. This side bet does not care whether you win the round afterwards or not. It grants an 11:1 cash prize if you meet its requirement!
One more pair-based special wager is the Perfect Pair side bet. Here, the game will check if either the player or the banker hand has two identical cards. The cards must have a matching number and suit to be considered identical. Having this appear for the player or banker hands will pay 25:1. If this appears for both player and banker hands at the same time, you receive a 200:1 prize!
Last on our list are the P and B bonuses. These side bets pay when their corresponding side beats their opponent in a certain fashion. Winning with a natural eight or nine will grant a cash prize, as will defeating the opposing hand with four points or more. The payout grows the bigger the point difference is. In the off chance your chosen hand beats the other hand by nine points, you receive a 30:1 reward.
Worth Playing?
When it comes to Online Casino, Online Gambling & Variations, creativity is key. Coming up with an idea is the easy part. The idea also has to be good enough for casinos to carry it and for players to find it interesting. In that aspect, Evolution Gaming's No Commission Baccarat is definitely worth checking out! The slight adjustments allow you to play baccarat without having to worry about extra costs.
However, from a purely mathematical standpoint, the original baccarat table is slightly better. No Commission Baccarat has a 98.76% RTP in comparison to the original's 98.94%. The difference is minimal, but still present. Which table you decide to go with will fundamentally come down to your own preferences.
Is getting rid of the 5% commission worth a few RTP percentages points to you? If so, then going with Evolution's latest baccarat variant should be a no brainer. It has our recommendation, so all that is left for you is to go and enjoy it!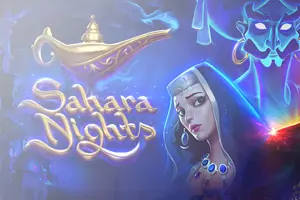 Indian Casinos Welcome Yggdrasil's New Sahara Nights Slot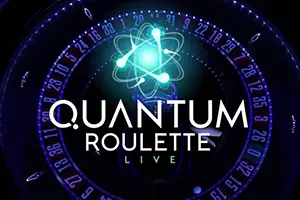 Playtech Live Quantum Roulette: Tips & Strategies