Cluster Pays Mechanics in Slots Explained
Part of what makes online slots so much fun are its many different mechanics. When you play a round of blackjack, the core gameplay always stays the same. Some rules on when cards are drawn can be different, yes. However, you could never remove counting a sum of two cards to determine the winner.
Slots not only allow you to change their fundamental mechanics but encourage it! Developers are frequently rewarded with smash hits if they create something amazing. We've seen it before with Megaways slots. Now, it's time for cluster pays to shine! In this article, we'll explain how they work, and some of the best examples of cluster pay slots. Feel free to leave paylines behind; we won't need them where we're going!
What are Cluster Pays?
Experimenting with reel sizes and active paylines is nothing new. In fact, paylines have often been the first thing developers upgrade to attract players. Why play with ten paylines when you could play with fifty, or 243 ways to win? Of course, there's only so much you can push for more paylines. At some point, you have to ask if we can remove them altogether.
The answer is yes, yes we can! This is exactly what Cluster Pays are. Before, you had to collect a certain number of identical symbols in adjacent areas, following one of the paylines. For a cluster pay win, paylines are completely unneeded. Instead, wins are awarded if you have four or more matching icons sitting next to one another. You need more icons to form a winning combination, but those symbols are easier to match up.
In addition, Cluster Pay slots will usually offer special features to go along with their unique prize-award system. Free spins, sticky winning icons and colossal symbols are just some of the awesome bonuses that frequently appear. Cluster Pay games often reward you with multipliers and extra special features if you score multiple consecutive wins. This usually makes them fast-paced and incredibly fun, as a result!
Are They Worth it?
Absolutely! Cluster Pay slots can often feel much more different from their standard counterparts. They often have a bigger playing field. That means you have more spaces for symbols to land, and for winning combinations to occur! Most games that use this mechanic have an RTP that sits around 96.5%. This is better compared to the average RTP of five-reel video slots, making them better than your usual release.
It's also worth noting which slots you're playing. Just like there are bad video slots, there are bad online slots with Cluster Pays. If this gameplay mechanic sounds interesting to you, the Indian Casino Club team handpicked a few titles that you should try.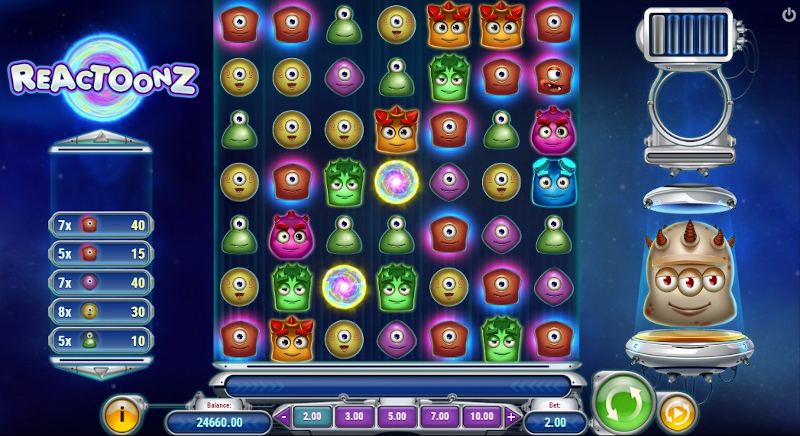 Recommendations
Despite maybe not being the first, NetEnt's Aloha! Cluster Pays definitely popularized the concept. It was set to a lovely tropical theme and provided an easy way for punters to get used to this new idea. You get to see the Cluster Pays in action often thanks to the Sticky Wins Re-spins special feature. Every win has a chance of creating a free re-spin, which creates more wins, which award more re-spins. It's awesome!
While NetEnt made everyone aware of Cluster Pays, it was Play'n Go that would utilize their full potential! Reactoonz is played on a massive 7×7 board, creating plenty of room for wins. Each win makes the winning symbols disappear, while other existing icons fall to fill in the empty spots.
This can create several consecutive wins, for the price of a single spin. These consecutive wins fill a meter, which will trigger up to four special features when filled. Symbols can transform into Wilds, or destroyed all alien icons, or transform them into matching symbols. Alongside all that, every non-winning spin can create up to eight Wilds. Reactoonz has amazing winning potential!
If you want to see Cluster Pays applied to some gorgeous visuals, then Yggdrasil's Brazil Bomba is a must-play. It's a simple enough slot to play. It's large 8×6 reel meshes well with Cluster Pays. Especially if you trigger the Bomb feature, where a whole chunk of the reel can be blown up and made to disappear! Every consecutive win ramps up your multiplier, which can create some incredible wins.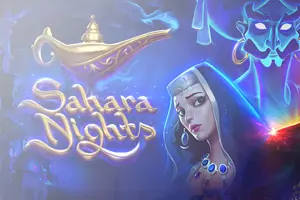 Indian Casinos Welcome Yggdrasil's New Sahara Nights Slot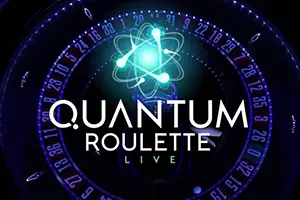 Playtech Live Quantum Roulette: Tips & Strategies