You don't have to be as rich as Croesus or as suave as James Bond to play baccarat online. Despite being cited as one of the more challenging games you can play online, nothing could be further from the truth. Baccarat is actually one of the simpler games to play, especially when playing on the internet.
When playing online baccarat, the tricky third-card rule is automated, and you can choose to focus solely on developing a few skills to help you land wins. One of the aspects of the game you may wish to practice is baccarat strategy. In this short guide, we'll walk through some of the do's and don'ts of online baccarat gameplay.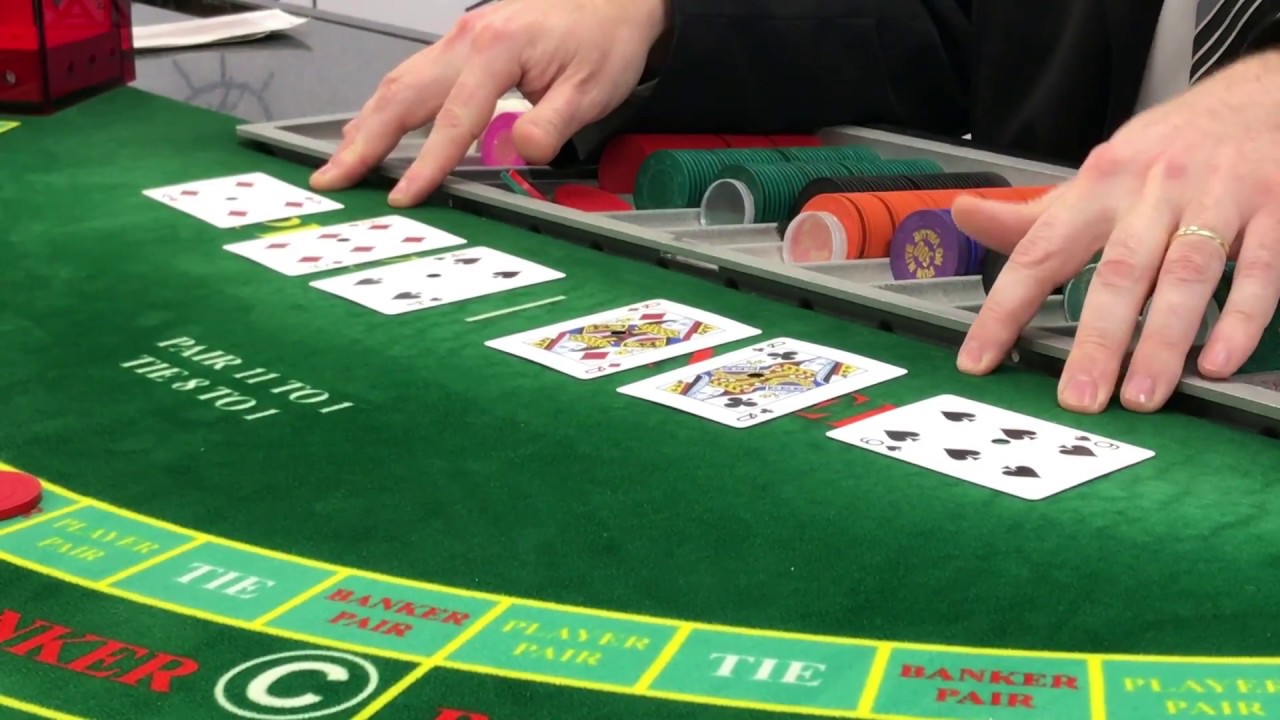 Choose the Right Game
Before you sit down to wager on baccarat, it is essential that you find the right sort of game. After all, baccarat – like so many other card games – can be played under the guise of several different variants. The first rule you should stick to is to avoid mini-baccarat games. These games tend to work out better for the banker, not the player. If you do insist on playing mini-baccarat always bet on the banker's hand.
When choosing a baccarat table, you should pay attention to what is available. Not all baccarat tables have a 5% commission on winning banker hands, for instance. Some even have 10% commissions or higher, so it is worth looking around for the best table. We wouldn't recommend making tied bets (as you will see) but if you want to play with them, find a table which offers you decent winnings for them.
As with most card games, the fewer decks that are used, the better it will be for you. Most baccarat table games use 8 decks, but there are a few out there which are played with 4-6 decks. These should be aimed for if you intend on counting cards or edge sorting.
Baccarat Betting Strategies
Baccarat is a game where it is vital to keep tabs on your cash. Winning on a banker's hand will often see you pay commission, so it can be tricky to get a handle on how much you have gained over time. This is where baccarat betting systems come into play. You will be ideally suited using a well-established betting system if you're not overly comfortable with specialised baccarat ones. Paroli, Martingale, Fibonacci, and La Bouchère come highly recommended for this.
Banker Bets Are Favourable
Banker bets are considerably more favourable than player hands. The banker will typically pocket a win just over fifty-percent of the time. However, players should note that wagering money successfully on the banker's hand, they will likely be met with a 5% commission fee on the win.
Our advice is to keep playing with the banker's hand until they lose. You are more likely to end up on a winning streak when betting on the banker's hand. When the banker loses (and they will at some point), and you're considering switching to the player bet, give it one more hand before you decide to switch over to the player bet.
Never Opt for a Tie
Ties may seem appealing – after all, they are the best-paying hands in baccarat. However, we strongly advise you to avoid them. Banker and player hands have house edges of 1.06% and 1.24%, respectively. Tied hands have a house edge of 14.4%. Sure, a lovely tied hand will pay out dividends if you can pull it off, but the odds of you successfully landing a tied hand are significantly diminished compared to the other options.
Limit Your Playtime
As well as a budget cap on what they spend (or are prepared to lose), players should also have a time limit on their gameplay. Most baccarat players tend to stick to 10-15 minutes. If you're on something of a hot winning streak with either the banker or player hands, keep it rolling. However, as soon as things start to turn, make sure you step aside. This way, you can have a brief pause and a rethink before you decide to tackle the game again.
By regularly putting breaks away from the table into your schedule, you will naturally incorporate them into your gameplay. This allows you a moment of clarity, so you don't blast all your balance trying to be greedy, or seeking to recoup losses.
Practice Makes Perfect
Putting baccarat and betting strategies and learning the third card rule can all be challenging for newbies. However, there is a solution. Players are advised to play free baccarat games (found at online casinos in India as demos). These won't cost you a penny, and they will help you practice your game. Moreover, these free to play baccarat games will also give you an inkling as to how most hands usually play out. That information, as well as the confidence you can gain by playing in a safe, risk-free environment, could work wonders when you go to play baccarat online for real money.
Read more